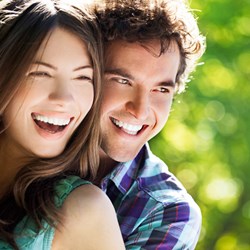 Drug Rehab Center Bayonne is a fully accredited alcohol and drug treatment facility.
Bayonne, NJ (PRWEB) September 27, 2013
As a response to the epidemic levels of prescription drug abuse in New Jersey, Drug Rehab Center Bayonne has developed an innovative pain management program. In a short amount of time, the program has seen positive results and recently drew praise from the state's department of health. Since its implementation, more than 80 percent of patients who've enrolled have successfully completed all the requirements.
"We're really proud of what we've been able to accomplish in a short amount of time," said a spokesman for Drug Rehab Center Bayonne. "We've recently had state health officials visit our facility and we've received very positive feedback."
The program centers around a series of activities designed to stimulate patients mentally and physically. Some patients respond better to the vigorous exercise program or yoga. Others may respond better through meditation or participating in art classes. Julie K. has been a counselor at Drug Rehab Center Bayonne since it first opened. She is currently the head of the pain management department.
"The abuse of prescription pain medication is really a unique form of addiction." Julie said. "It affects such a wide range of people from teens to the elderly."
One of the most difficult adjustments for patients is living without these medications. It can be particularly challenging for those who suffer from chronic pain. The urge to use painkillers can be intense. However, the participation in activities has been proven to be an effective method of providing a healthy distraction. Pain medications such as OxyCodone and Vicodin are effective medications when prescribed by a doctor and taken properly. But these painkillers can become extremely addictive as patients increase their dosage pattern. Drug Rehab Center Bayonne has already established itself as among the leaders in treating those with prescription drug addiction.
About Drug Rehab Center Bayonne:
Drug Rehab Center Bayonne is a fully accredited alcohol and drug treatment facility in Bayonne, NJ. Its experienced and highly- trained staff are qualified to treat all forms of addiction. If you or a loved one is suffering from substance abuse, please call now at (201) 844-6874 or email mail(at)drugrehab-bayonne(dot)com to speak with an addiction specialist.