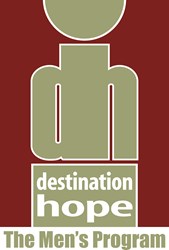 Addiction treatment should be comprehensive and tailored for each person.
Fort Lauderdale, FL (PRWEB) September 27, 2013
September is Recovery Month, sponsored by the Substance Abuse and Mental Health Services Administration (SAMHSA). This year's theme is 'Pathways to Wellness,' and focuses on the importance of behavioral health in achieving total wellness. Destination Hope, a nationally recognized addiction and dual diagnosis treatment facility in South Florida, has developed their treatment plans around the concept of total wellness.
"Recovery Month is a valuable event in our community," said Destination Hope CEO and founder Ben Brafman. "It reinforces the message that recovery works, something that we are reminded of every day. This year's theme fits right in with what we try to do here at Destination Hope."
Wellness is often thought of in terms of physical health, but that is only one component. Emotional, mental, and spiritual health all contribute to total wellness, and each of these concepts should be addressed in treatment for addiction. Florida drug rehab factors these multiple pathways to wellness into their treatment programs. Treatment covers health, developing and maintaining relationships, returning to work, and achieving the quality of life that each person hopes for.
"We do not focus solely on treating an addiction," said Brafman, a 20-year veteran of the behavioral health industry. "There are so many factors that can lie at the root of substance abuse or mental health problems, and it's not practical to treat everyone the same way. That's the message of this year's Recovery Month theme. Through a combination of counseling, medication, environment, and activities, we try to build and improve each client's overall health. Addiction treatment should be comprehensive and tailored for each person."
Florida drug rehab programs through Destination Hope include family therapy, individual counseling, and group meetings – helping clients address issues that affect their substance abuse and recovery at many levels. In keeping with the message of total wellness being the key for long-term success, Destination Hope also offers supervised social excursions, such as trips to the beach, going out to lunch, or even grocery shopping. These may sound like mundane activities, but they can be a big part of everyday life in recovery.
"Too often treatment programs do not provide transitional support," said Brafman. "An individual may complete treatment successfully and feel great, but run into some challenges when they shift back into their normal lives. We provide opportunities to practice real-life situations so you're better prepared to face them on your own. These activities help improve your behavioral health by making you more confident and capable, which in turn makes your recovery stronger."
###
Destination Hope is a full service addiction, drug, alcohol and dual diagnosis treatment facility for men suffering from substance abuse and mental health issues. Treatment programs include: drug rehab, alcohol rehab, outpatient rehab, prescription drug rehab, dual diagnosis therapy to treat depression, anxiety and PTSD, family therapy programs, and aftercare. Destination Hope and its partner program, Destination Hope: The Women's Program, provide gender specific therapy in an intimate treatment environment. For more information on the center or substance abuse and addiction treatment, please go to http://www.drugrehabfl.net.