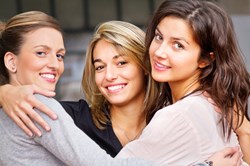 Reducing fear has enabled more patients to complete detox and the statistics speak volumes.
Millville, NJ (PRWEB) September 27, 2013
Fear is what stops most addicts from completing or even seeking drug and alcohol treatment. To combat this problem, Drug Rehab Center Millville strives to provide the safest and most comfortable environment for recovering addicts. For many patients the most intimidating part of rehab is drug detox. Drug Rehab Center Millville only uses the latest techniques to ensure the highest level of patient safety.
Addiction specialist Joseph R. is the head of Drug Rehab Center Millville's detox department. Each year new techniques are implemented to make detox a safer and more comfortable process.
"Every patient who undergoes detox is going to experience some symptoms of withdrawal," Joseph said. "By using the latest and most innovative methods, patients can expect to receive the safest care with the least amount of discomfort."
Each recovering addict will experience different levels of withdrawal. The staff at Drug Rehab Center Millville will make sure each patient is closely monitored to prevent any complications. The addition of new of methods has helped ease the fears of patients.
Detox is an essential and mandatory part of rehab. It's the process of flushing harmful drugs and chemicals out of the body's system. An addict can't become mentally clean until they are physically clean. Once a patient has completed rehab, they've cleared one the biggest hurdles they'll face.
"Making a recovery from addiction isn't possible without detox," Joseph said. "But there's nothing to fear. Once detox is completed, rehab becomes much easier and patients will slowly gain confidence."
Reducing fear has enabled more patients to complete detox and the statistics speak volumes. Since the facility opened, the percentage of addicts completing treatment has increased every year. Much of the credit is given to Drug Rehab Center's detox program.
About Drug Rehab Millville:
Drug Rehab Millville is a fully accredited drug and alcohol treatment help center. Its dedicated staff of counselors and therapists have successfully helped patients overcome their addictions from all forms of substance abuse. They can provide the most innovative techniques of specialized programs including pain management and drug detox. If you or a loved one is suffering from substance abuse, call us today at (856) 776-7922 or email mail(at)drugrehab-millville(dot)com to communicate with an addiction specialist.