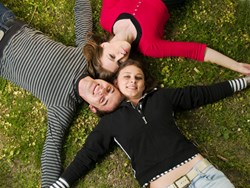 One of the most difficult parts of therapy is admitting your problems and being completely honest with people you don't know.
Orange, NJ (PRWEB) September 27, 2013
Drug Rehab Center Orange has developed a new drug addiction treatment program designed to help patients and their families cope with addiction. This program centers on family therapy. One noticeable trend has been the positive response from addicts when family members are included in their rehab process. Many patients feel more comfortable speaking with a family member than opening up to a group of strangers. The program also helps families on how to deal with an addict.
Drug Rehab Center Orange counselor Tim J. introduced the plan last year and the positive results have been noticeable.
"One of the most difficult parts of therapy is admitting your problems and being completely honest with people you don't know," Tim said. "As soon as we've allowed family members to participate in group therapies, we've noticed addicts become much more receptive and open."
The program is run on a voluntary basis. Not every patient is required to participate. Group family therapy not only benefits the addict, it's also designed to help family members cope with their loved-one.
"One of the problems with families who live with an addict is they often become enablers," Tim said. "Sometimes they don't realize their behavior is making the problem worse."
In many cases addicts don't fully understand the consequences of the action when somebody is constantly helping them out of trouble. For example, it may be a family member who helps an addict pay their bills. Some family members may even purchase the drugs and alcohol for the addict.
"Enabling is the one of the worst things that can happen to an addict," Tim said. "It gives the addict a built-in excuse to continue their behavior."
The family therapy groups consist of a counselor along with the addict and at least one family member. In many cases it can resemble a standard intervention. But instead of family members airing their grievances to the addict, it also gives the addict a chance to give feedback to a family member.
One of the tragedies of drug addiction is how it can tear families apart. But the success of Drug Rehab Center Orange's family group therapy has helped addicts make smoother adjustment back to family life. Whether it's a spouse, a parent or a child, few people can reach an addict better than someone from home.
About Drug Rehab Center Orange:
Drug Rehab Center Orange is a fully accredited drug and alcohol treatment help center. Their dedicated and experienced staff instruct and motivate addicts take charge of their lives and overcome their addictions. If you or a loved-one is struggling with substance abuse, call today at (973) 380-0120 or email mail(at)drugrehab-orange(dot)com for more information. An addiction expert will be available to take your call.