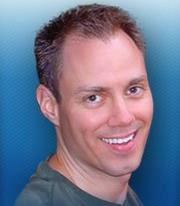 We make ecommerce easy!
(PRWEB) September 30, 2013
St. Louis based info-publishing software company 1AutomationWiz.com announces today that their digital delivery software has undergone major upgrades in order to make it more powerful for both merchants and their customers.
The 1AutomationWiz digital delivery system already allowed for merchants to easily upload and sell digital goods through their own websites by delivering the goods directly to buyers once payment had been made. The links provided to buyers through which purchased products are downloaded is secure and includes features to prevent file sharing and unauthorized downloads.
The first change increases the size limit of the digital files sold through the system, from only 9MB up to a staggering 100MB. If that's not large enough to meet the needs of the merchant, they can elect to upgrade their accounts to support digital files up to 500MB!
"The digital delivery software upgrade we did helps to better accommodates the needs of our merchants who sell videos and other multimedia products as these types of files often take up several hundred megabytes of storage space," says Don Schnure, president of 1AutomationWiz.com
Another feature added by the company is a centralized digital file management system called the "File Vault." This new feature allows merchants to more easily manage the different digital files that they sell.
Individual files can now be assigned to several different products at once without requiring the merchant to upload the same file over and over for product they sell.
As part of the new "Digital Vault" feature, merchants now receive 1GB of storage space for their digital files at no extra charge. For merchants who need even more space there is an available upgrade that expands the merchants Digital File Vault to 5GB of space.
As part of this new upgrade, 1AutomationWiz also made it easier for its merchants customers to pause and resume the download of the digital files they've purchased. Previously, buyers would have had no choice but to re-start a broken download.
Online merchants are urged to compare the abundance of features offered through the 1AutomationWiz.com info-publishing system to the competition.
1AutomationWiz.com continues to strive to produce the best digital delivery software available on the market today, with emphasis on security, usability, and scalability.
Regardless of whether one sells books, audio presentations, or videos online, all merchants can benefit from the extensive list of features provided by the 1Automationwiz.com info-publishing system.
For More Information Contact:
Don Schnure
1AutomationWiz.com
11939 Manchester Rd, #198
St. Louis, MO 63131
1-800-671-3871