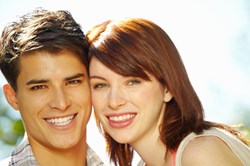 Passaic, NJ (PRWEB) September 27, 2013
The objective of Drug Rehab Center Passaic is to help rehabilitate addicts and help them maintain a clean and sober lifestyle. Many drug and alcohol rehab facilities only focus on getting their patients well. But the bigger challenge is keeping addicts from reverting back to their old habits. Drug Rehab Center Passaic has developed a new life skills program to help patients stay clean.
Teaching life skills works in two folds. First, it helps prepare addicts for their return to normal life. But once an addict is back in the real world, he or she must still maintain sobriety. Drug Rehab Center Passaic has introduced a new type of group therapy to help make sure recovering addicts stay on the right path.
Drug Rehab Center Passaic counselor Ethan S. developed the curriculum and has seen positive results.
"We've often found that recovering addicts respond better when working with peer groups," Ethan said. "Getting well and staying well can be easier when you have a good support system on your side."
But this doesn't mean addicts should rely on a friend or peer whenever they feel the temptation to drink or do drugs. Peer meetings will take place once a week. The program is designed to create independence rather than co-dependence. It can be a difficult process and it's not meant for everyone. Drug Rehab Center Passaic counselors will carefully evaluate which patients are best suited for the program. Since its implementation, there has been a decrease in relapse rates.
"We have a responsibility to make sure each and every patient receives the best care when they're in our facility," Ethan said. "But we also have a responsibility to send a recovering addict fully prepared to deal with normal life situations and maintain sobriety."
Drug Rehab Center Passaic believes teamwork can be an effective tool to help addicts regain control of their lives. But most people don't have this option. Beating alcohol and drug addiction alone is almost impossible. Drug Rehab Center Passaic can make sure each addict will receive the proper care they deserve.
About Drug Rehab Center Passaic:
Drug Rehab Center Passaic is a fully certified alcohol and drug rehabilitation help center. Its dedicated staff of counselors and therapists have helped patients from all walks of life conquer all forms of addiction and substance abuse. The facility uses the most innovative forms of specialized programs including pain management and drug detox. If you or a loved one is suffering from substance abuse, call us today at (973) 816-2693 or email mail@drugrehab-passaic.com to communicate with an addiction expert.