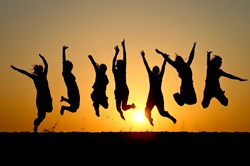 Drug Rehab Center Piscataway wants to be part of the solution.
Piscataway, NJ (PRWEB) September 27, 2013
New Jersey's population is growing older. Like much of America, there's a growing group of baby boomers who are reaching senior citizen status. Seniors are often the forgotten addicts. Their numbers are growing, but not much has been done to address their situation. Drug Rehab Center Piscataway has implemented comprehensive dual diagnosis and pain management programs to help seniors deal with their addictions.
While most young addicts use drugs and alcohol to get high or buzzed, senior substance abuse is happening for different reasons. Many are self-medicating from mental and physical illnesses. Dual diagnosis focuses on the patient's mental health to help them beat their addictions.
Drug Rehab Center Piscataway counselor George S. says the program was originally implemented to treat addicts of all ages. But the mental issues of senior are extremely influential on their substance abuse.
"Many older people suffer from mental illnesses such as depression, bi-polar disorder and schizophrenia," George said. "We've found that older addicts tend to respond better through dual diagnosis therapy."
Another program utilized to help senior addicts is pain management. Chronic pain is a common ailment among the elderly. Many older addicts suffer from the abuse of prescription pain medication. Drug Rehab Center Piscataway's pain management program consists of a series of activities to stimulate patients both mentally and physically. Some of the more popular activities for seniors include meditation, acupuncture and art classes. These activities are designed to provide a positive distraction and help patients focus on their rehab.
"We've had a very positive response from our pain management and dual diagnosis programs," George said. "Over the year's we've seen an increase in addicts over 65 years old."
The rehab of older addicts must become a higher priority. It's expected the baby boom generation will raise the level of substance abuse and mental illness to epidemic levels. It's estimated the health care industry will not be able to meet the demand of the aging addicts and mentally ill patients in ten years.
Drug Rehab Center Piscataway wants to be part of the solution. The facility has earned a reputation for being among the most innovative in New Jersey. Addicts of all ages are welcome to receive the proper care they deserve.
About Drug Rehab Piscataway:
Drug Rehab Piscataway is a fully accredited drug and alcohol treatment center. Their highly trained and experienced staff is qualified to treat all forms of addictions. If you or a loved-one is suffering from substance abuse, call now at (732) 743-8563 or email mail(at)drugrehab-piscataway(dot)com to speak with an addiction expert.