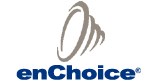 Tempe, AZ (PRWEB) September 27, 2013
enChoice®, Inc., the enterprise content management (ECM) solutions and services specialists, today announced that Jim Picardi, formerly of Kofax, IBM and FileNet is joining enChoice as executive vice president of sales and marketing.
Jim's leadership and his over 25 years of success in enterprise content management will help enChoice focus on its go to market strategy, expand its presence worldwide, and further enhance the partnerships. In addition, he will work closely with the entire enChoice team and their customers to grow the company's position as a leader in the ECM markets.
"I'm thrilled at the opportunity enChoice affords me given their deep portfolio of products, services and aftermarket support" said Picardi. "To be a member of a very talented team that has over 300 years' of combined experience in the ECM market is very exciting and it allows me to get back to my roots and mentor the team to higher levels of success".
Jim's experiences include 4 years executing the sales strategy and revenue achievement for Kofax in the eastern half of North America. Prior to Kofax, Picardi was the northeast regional manager for IBM's enterprise content management sales organization. In addition, for 10 years, he served as the northeast district manager for FileNet Corporation. He also served in sales leadership roles at NWI, NCR Comten and Burroughs Corporation encompassing over 30 years of sales experience in the IT industry. He holds a BS in marketing management from Bentley University and resides in the Boston, MA area.
"Jim's background and extensive ECM experience makes him the perfect person to lead our team of sales and marketing professionals in the highly complex ECM market," said Tony White, CEO of enChoice. "We are very excited to have someone with his depth and knowledge in the ECM market help us accelerate our growth objectives."
About enChoice, Inc.
enChoice deploys, supports, administers, maintains and protects ECM solutions solving highly complex business problems. We deliver vertical solutions for Underwriting, Accounts Payable, Claims and Human Resources that can be deployed on premises, hosted or via the cloud. We provide ECM-aware hot backup and operational recovery that work seamlessly with your existing system-level backup systems to optimize efficiency, facilitate compliance and protect against information loss. Additionally, we ensure Total System Support to our customers including single-point-of-contact for current and sun-setted systems, phone support, and Remote System Administration for ECM systems.
An IBM Premier Business Partner, EMC ISV and Technology Partner, Microsoft Certified Partner, enChoice possesses unrivaled ECM expertise, with over 500 implementations and 200 certifications.
###
enChoice and CYA and the enChoice and CYA logos are trademarks or registered trademarks of enChoice, Inc. in the United States of America and/or other countries. All other company names or product names may be the trademarks of their respective owners.