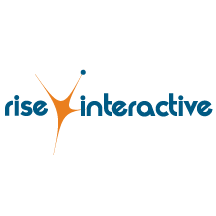 CHICAGO (PRWEB) September 27, 2013
Rise Interactive, a full-service digital marketing agency, is pleased to announce it has been selected to provide digital media marketing services for Miami Children's Hospital (MCH), an industry-leading pediatric hospital ranked in all 10 pediatric subspecialties assessed by U.S. News & World Report.
MCH will leverage Rise's industry-recognized digital marketing expertise to engage prospective and current patient families within and outside of the Miami area, as MCH serves South Florida as well as patients throughout the U.S., South America and Europe. Rise Interactive's goal is to amplify MCH's message of providing the best pediatric care in the world using digital and social media, as well as robust analytics to measure engagement.
"At Miami Children's, we were looking for a digital marketing team with experience in the healthcare industry and a proven successful track record leveraging data insights to maximize our growing investment in digital media and technology. Rise provided us with a methodology and a roadmap to better forecast and increase our digital footprint," said Marcia Diaz de Villegas, Administrative Director of Marketing, Outreach and Public Relations at Miami Children's Hospital.
Rise Interactive's experience in the healthcare industry, its data-driven approach, and its Interactive Investment Management capabilities helped guide MCH to choose Rise as its agency of record.
"We are thrilled to have Miami Children's Hospital as one of our clients. Their commitment to cutting-edge pediatric advancements and state-of-the-art medical technologies correlate seamlessly with Rise's commitment to innovation," said Jon Morris, founder and CEO of Rise Interactive. You can find Morris speaking at AHA's Society for Healthcare Strategy and Marketing Development (SHSMD) conference next week.
About Miami Children's Hospital
Founded in 1950 by Variety Clubs International, Miami Children's Hospital® is South Florida's only licensed specialty hospital exclusively for children, with more than 650 attending physicians and over 130 pediatric sub-specialists. The 289-bed hospital is renowned for excellence in all aspects of pediatric medicine. In fact, it is the only hospital in Florida to be ranked in all 10 pediatric specialties assessed by U.S. News & World Report in its annual Best Children's Hospitals rankings for three consecutive years, 2011, 2012 and 2013-14. The hospital is also home to the largest pediatric teaching program in the southeastern United States and has been designated an American Nurses Credentialing Center (ANCC) Magnet facility, the nursing profession's most prestigious institutional honor. 
About Rise Interactive
Rise Interactive is a digital marketing agency in Chicago that specializes in digital media and analytics. Founded in 2004, Rise Interactive leverages customized reporting to equip quantitatively-minded individuals with actionable insights. The agency's Interactive Investment Management philosophy ensures that a client's budget is allocated to the most profitable marketing channels. Rise's clients include Northshore University HealthSystem, Allstate Motor Club and Blue Cross Blue Shield of Michigan, among others. For more information, visit http://www.riseinteractive.com or follow the company on Twitter @riseinteractive.