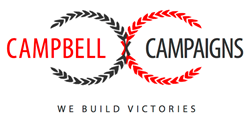 Democrats have broken every promise and lied to you about Obamacare - premiums are rising, millions will be uninsured and you may lose your doctor.
Oak Brook, IL (PRWEB) September 30, 2013
The event was timed to coincide with the official launch of state insurance exchanges mandated under Obamacare. "When history is written, October 1st, 2013 will be remembered as the day the Obama legacy became terminally ill," said Campbell. "The failure that is Obamacare will turn voters against Democrats, helping to make the Republican Party the majority party for the next decade. The GOP needs to stop confusing the issue for voters by talking defunding or tying it to the debt ceiling."
The conference, which drew over 30 professionals to Oak Brook, focused on the promises made during the passage of the Affordable Care Act and what has come to fruition during its implementation. "President Obama and Democrats made 3 major promises during their campaign to sell Obamacare to voters," Campbell told the gathering of health care professionals. "First, they promised insurance premiums would go down. In fact, they are not and as Forbes described on September 23rd insurance premiums are rising rapidly for nearly all Americans. Second, Democrats promised universal coverage. Another lie. In fact, according to the Congressional Budget Office, 30 million Americans will still be uninsured come 2020. Lastly, Democrats promised we would be able to keep our local hospitals and doctors. As the New York Times made clear on September 22nd, this is also false."
By law, the event organizers highlighted, state health care exchanges should be ready to enroll individuals and families for coverage to begin January 1, 2014. The health care providers gathered at the conference provided first-hand accounts that the exchanges are not ready.
"This so-called "enrollment kickoff" is a catastrophic mess, and Republicans in Congress and elsewhere need to say so. In most instances insurance premium costs have not been disclosed, the insurance exchanges themselves cannot verify income or determine proper subsidies," said Hank Kruse, an Illinois insurance professional who hosted today's event and whose firm manages over 7,000 insured small groups. Kruse continued, "The Illinois insurance exchange, for example, has not released insurance rates. Illinois, like most states, is not ready, and rates and premiums are going up."
When asked about what Republicans should say, Campbell outlined to the group the necessity of being clear and direct when it comes to Obamacare: "The GOP must point out repeatedly that 1) health care premiums are going up for everyone, 2) the claim of universal coverage is untrue and 3) we may not be able to keep our own doctors. Trying to defund Obamacare, while possibly good for a few self-absorbed headline seekers, is exactly the wrong strategy. Why? Because by the time November of 2014 rolls around, voters will be more upset about the Obamacare failure and at Democrats than they have been at any administration or political party in recent history."
Concluding the gathering, Campbell provided these words to the health care professionals: "Republicans must simply tell the truth: 'Together we will fix health care and end the Obamacare disaster, but this will happen only when Republicans control the House, Senate and White House.' Until then, with every paycheck, rate increase and broken Obamacare promise, voters will become more furious with Democrats and this president. For Republicans to be successful, they need only tell the truth, let Obamacare run its disastrous course and get out of its way."
Mark P. Campbell is President of Campbell Campaigns, a national GOP general political consulting and corporate reputation management firm. For more information visit webuildvictories.com