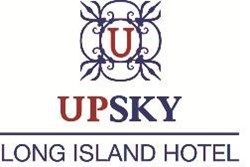 Long Island, NY (PRWEB) September 30, 2013
Volunteering to support community projects is an important initiative to one of the premier Long Island Hotels, UPSKY Long Island. Staff members are assisting with one of Long Island's most vital charities, Island Harvest.
Island Harvest has become one of Long Island's largest hunger relief organizations. Millions of pounds of surplus food is now delivered to over 570 Long Island based food pantries, soup kitchens, and other non-profit organizations.
By partnering with Island Harvest, UPSKY Hotel (previously known as Sheraton Long Island Hauppauge) is assisting in the mission to help end hunger and reduce food waste on Long Island.
During the month of September, a national initiative sponsored by Feeding America, UPSKY Long Island is helping to raise awareness about hunger in local communities and end unnecessary food waste.
UPSKY Long Island proudly recognizes the value of community and the first ever event the hotel participated in contributed to 1,200 lbs. of food. In addition, the hotel is also participating by implementing "Island Harvest" promotion at registration where participants will receive a free cinnamon bun for wearing orange or saying "Island Harvest". Social media initiatives also include turning one's Facebook profile pic orange to show support for Hunger Action Month.
Conveniently located, the UPSKY Hotel Long Island offers spacious accommodations and well-appointed hotel suites with complimentary high-speed Internet access, cable/satellite service a 32-inch screen TV, dual phone lines, a large workspace and high speed internet access so travelers have everything they need for a relaxing hotel experience. For more information on how you can get involved please contact Eileen Kory at 631.233.4325.
About UPSKY Long Island Hotel:
Located in the Hauppauge Industrial Park and convenient to Islip Airport as well as Long Island's elegant, rustic beaches, the UPSKY Long Island Hotel has everything you need for a productive meeting or a weekend getaway. The UPSKY Long Island hotel is also situated near to fabulous shopping, wineries, museums, beaches and Bethpage State Park. Our Long Island accommodations feature all white bedding, a 32-inch flat-screen LCD TVs, dual-line phones, a large workspace and High Speed Internet Access. Suites feature concierge Level privileges, upgraded amenities, bathrobes and slippers, and complimentary bottled water. 14 meeting rooms, a 6,356-square foot ballroom, and a stadium-style amphitheatre offer the ideal setting for your Long Island Conference or wedding. Enjoy the warmth of the whirlpool in located in the fitness center. With caring service and time-saving amenities, the UPSKY Long Island Hotel is ideal to connect and gather with colleagues, friends and family. For more information visit http://www.upskylongisland.com or call toll free 1-888-627-7144.