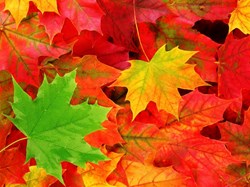 Fall is great time to take a strong position to enhance your online identity while other companies sit on the sidelines
San Francisco, CA (PRWEB) September 26, 2013
Autumn is the perfect time of the year to seize a strong position when it comes to enhancing your online presence before the holiday season kicks off. Customers can now register a unique domain name with The Host Group during the month of October, and take advantage of huge domain and hosting savings across the board.
From now until the end of the month, The Host Group is offering special discounts on a broad range of domain names and hosting. Domain discounts include but are not limited to .com, .net, .org, .me and .biz registrations beginning for as little as $5.99 a month.
The Host Group is also also offering a 20% discount on shared Windows or Linux hosting and 33% off on all shared hosting plans. The Host Group's entry level business email hosting plans are competitive and backed by a huge commitment from management.
Doug Davis of The Host Group remarked: "Fall is great time to take a strong position to enhance your online identity while other companies sit on the sidelines."
If you've already got a domain registered but want to move it to The Host Group, huge discounts are being offered on transfers with some very attractive incentives.
The Host Group CEO Doug Davis explained, "2013 will be a huge year for innovation. It's our hope that by providing this level of price reductions, we can encourage a platform for creativity, and a means for our customers to develop their digital presence."
Make 2013 the year you choose the very best hosting and design firm and visit http://www.thehostgroup.com for more information on their extraordinary Fall sale incentives.
About The Host Group:
The Host Group is an established and internationally recognized hosting and design firm based out of Virginia with multiple data and support centers located throughout the U.S and Canada.
The Host Group is a cutting edge company constantly seeking to introduce innovative solutions for its client base and provide dedicated servers and colocation as well as a comprehensive range of Microsoft Windows and Linux based hosting plans and domain name registration services to business globally.
For more information, visit http://www.thehostgroup.com , or call to speak with a qualified and well trained customer service representative.