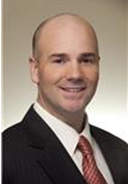 Phoenix, AZ (PRWEB) September 27, 2013
Joining IMS Orthopedics, hand surgeon Dr. Mahoney strives to formulate a plan to get patients back to their activities with minimal downtime.
Dr. Mahoney is a fellowship trained surgeon of the hand and specializes in minimally invasive treatment of the upper extremity. Dr. Mahoney grew up in Boston Massachusetts and attended surgical residencies at Boston University and in Akron, Ohio. After completing his surgical residency, he completed a fellowship at the Christine M. Kleinert Institute for Hand and Microsurgery in Louisville, Kentucky.
After completion of his fellowship, he remained in Louisville as a clinical instructor for the Division of Hand Surgery at the University of Louisville and with the Kleinert Institute. During his time with the Kleinert Institute, the group performed the third successful hand transplant. During the past six years, Dr. Mahoney has been practicing in the Valley. He has worked with the Brown Hand Center perfecting the minimally invasive techniques he performs today. His focus now is minimally invasive surgery, but his interests extend to all hand and wrist disorders. He understands Phoenix is a very active community, and with his patients he strives to formulate a plan to get them back to their activities with minimal downtime.
Dr. Mahoney will have clinic hours at the IMS Orthopedic locations in North Phoenix, Goodyear and Paradise Valley. To schedule an appointment or request more information, call the IMS Orthopedics at 623-882-1292.
About IMS Orthopedics
IMS Orthopedics, formerly Valley Orthopedics, offers experienced, dedicated, and advanced orthopedic care by fellowship-trained surgeons. We are proud to be a Division of Integrated Medical Services. Expertly trained in Hip, Knee and Shoulder Joint Replacement Surgery, Surgical & Non-Surgical care of the Wrist and Upper Extremity, Sports Medicine, Arthroscopic Surgery, and Fracture Care, our physicians provide the most advanced musculoskeletal care to our patients, including hip resurfacing, minimally invasive and highly sophisticated computer assisted and arthroscopic techniques. We are proud to partner with our patients in their orthopedic care and serve the communities in which we live. Our technologically advanced office is equipped with electronic medical records and digital x-ray to enhance accuracy and efficiency of patient care. In addition, our compassionate and experienced staff assists new patients in making prompt appointments. Our in house x-ray machine offers convenience to all our patients.