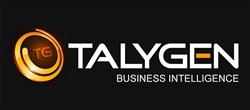 Everything that managers and team members could possibly need in business management automation, communication, and collaboration can be found in the Talygen dashboard.
Palo Alto, California (PRWEB) September 26, 2013
Running a business involves being on top of several moving parts at the same time. There's customer acquisition and retention, lead generation and sales, employee management, accounting, customer service, and more. It can be quite overwhelming to take care of all these components at once, which is why entrepreneurs need a reliable business tool that would help them track and manage the various aspects of their company.
Enter Talygen, the leading provider of Business Management Automation and Business Intelligence Services. Talygen now offers a comprehensive toolbox containing the products and services that founders, CEOs, or managers would need to run their entire business.
Below is a quick overview of what Talygen has to offer:

Project Management
Time Tracking
Expense Tracker
Invoicing
Knowledge Base
Screenshots
CRM
HR Enforcement
Client Portal
Employee Management
Easy Reporting
Ticketing System
Approvals
Cloud Storage
Message Board
You can see a full list of features here: http://talygen.com/dashboard
Truly Comprehensive
"Everything that managers and team members could possibly need in business management automation, communication, and collaboration can be found in the Talygen dashboard," said Harold Saini, Chief Program Manager of Talygen. "We're proud to say that this feature ritch application is the main reason why Talygen continues to be the premier business management solution for companies."
Talygen either automates or facilitates all the essential business tasks and activities, thus improving workflow in the company.
Talygen makes communication fast and simple; thanks to its message board and file sharing features. Managers and team members can easily send messages and documents within the program, making collaboration a breeze.
Tracking time, resources, and productivity is also made easy, thanks to Talygen's time, expense, and screenshot monitoring capabilities. The Time Tracking Module lets business track billable and non-billable hours without confusion, while the Expense Tracker lets managers and employees see where and how resources are being spent to ensure that they don't go over the allotted budget. Meanwhile, the Screenshots Module allows supervisors to view what each team members is working on, thus helping them see the progress of every project, as well as evaluate employee performance and efficiency.
HR managers and employees on the other hand can easily manage calendars, attendance, vacation requests and more with Talygen's robust HR Enforcement module. Requesting time off or pulling up employee information can be done in a snap with the use of the module's convenient HR tools.
More importantly, Talygen's suite of tools will allow businesses to serve clients better. With features such as invoicing, client portal, easy reporting, and more, clients can get accurate information on the status of their projects and accounts at any given time. Plus, with Talygen's communication capabilities, which include bulk emails, follow-ups, and more, businesses will never have trouble connecting with leads and customers.
Centralized and Convenient
What's great about Talygen is that it lets users access all the above-mentioned tools in one dashboard. This makes finding features and information quicker and easier while reducing confusion at the same time.
"People no longer have to download several different products to perform various tasks. With Talygen, they can find everything they need in a single dashboard," stated Saini. "And it's highly convenient too, because it means that users won't have to worry about compatibility issues."
About Talygen
Talygen is the worldwide leader in Business Management Automation. Talygen's integrated suite of services and processes allows businesses to manage all of their core workflows via a cloud-based Software as a Service (SaaS) application. Talygen allows companies to automate, regulate and enforce their corporate processes. The company empowers businesses and their employees to manage the full set of corporate tasks without having to install specialized software for each of them.
With its wide variety of features, easy to use concepts and enhanced functionality, it allows end to end process management and seamless communication between all stakeholders in a project or business. In today's competitive business environment, successful companies are constantly challenged with managing the entire life cycle of a project efficiently and transparently. With Talygen, companies now have more ways than ever to make that happen.
Press Contact:
Talygen, Inc.
Harold Saini
(650) 800-3850
228 Hamilton Avenue 3rd Floor
Palo Alto California 94301
Media(at)Talygen(dot)com
https://talygen.com