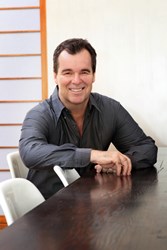 Home ownership should not be an impossible dream; rather it must become a goal that every Aussie can achieve.
(PRWEB) September 29, 2013
"If people will keep on relying on the traditional process of buying and selling houses, it is not impossible that home ownership will be deduced to stuff of legends," commented Rick Otton, the authority of creative real estate strategies, on the ballooning number of real estate rentals in the country.
New ABS statistics found that 2.3 million Aussies, currently living in Australia, rent a home, and over 33 percent of these people have been renting property for over 10 years.
The study also found that Aussies aged 35-54 now make up the highest demographic of renters in the country, according to a news report from News.com.au last 23 September 2013.
"The low number of home loan approvals after the global financial crisis and rapid increase of house prices are two of the main factors why many people are choosing to rent a home instead of buying a property for sale," Mr. Otton explained in a recent interview.
"Don't let the numbers fool you. People still want to buy their own real estate, it's just that they can't save money fast enough before house prices increase again or they can't gather enough funds to pay for a loan deposit," Mr. Otton revealed.
Mr. Otton, then, recommended adopting flexible payment terms when making property deals as a solution to this problem. "If we start focusing on the opportunity to own a house rather than focusing on the property's retail value, it would be a lot easier for many low income Aussies to get a house of their own," he said.
"With the concept of delayed gratification, sellers and agents could get a higher price for a property for sale if they agree to terms, which can be paid within a couple of years instead of demanding to get the right away," he shared.
"Sellers could also use the existing mortgage on their real estate to attract more buyers. In letting other people 'baby sit' old loans, the problem of applying for new loans and saving up for a deposit will be eliminated," he added.
"Home ownership should not be an impossible dream; rather it must become a goal that every Aussie can achieve. This can only be done if we abandon the old processes and start applying new solutions for the modern property problems we are facing," according to Mr. Otton.
You can learn more about Rick Otton's creative strategies to get out of real estate rentals with the help of the limited edition "Power Property Profits Pack." Sign up for a copy http://www.howtobuyahouseforadollar.com/.
About Rick Otton
Rick Otton is the Australian property coach responsible for creating the creative real estate strategies used in buying and selling houses which are in negative equity. He has been investing in property for 22 years, and he has helped around 30,000 people reach their property goals in the span of his career.
He developed creative real estate strategies in 1991 during the "Savings and Loan Crisis" in the United States of America. With the help of the strategy's prototype and his wife- Jane Otton, he was able to accumulate 76 properties in just 1 year. Mr. Otton constantly updates and improves these strategies as changes are introduced to related legislations and housing regulations.
The immediate success of the strategies prompted him to start the real estate company We Buy Houses Pty Ltd. Mr. Otton is currently the company's Chief Executive Officer and they now operate business in Australia, New Zealand, U.K., and U.S.A .
Recently, Mr. Otton achieved his life-long dream of publishing his own book- How To Buy A House For A Dollar. It is a compendium of all the strategies a property investor needs to buy and sell houses easily without the need for traditional bank financing.
How To Buy A House For A Dollar received critical acclaim in Australia; making it to the list of Top 10 Most Popular Finance Title for 2013 as voted by Money Magazine and Dymocks Book stores.
Mr. Otton also regularly conducts one-day seminars, free of charge around Australia about his book. The How To Buy A House For A Dollar One Day Live Event brings together seasoned experts of creative strategies with new students for an interactive discussion of the book's contents.
More information about Rick Otton's book tour can be found in http://www.howtobuyahouseforadollar.com/ or call 1300 888 450 if you're in Australia.