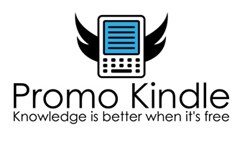 "My sales..doubled."
New York, NY (PRWEB) September 28, 2013
PromoKindle provides authors with a platform to release their no-cost book promotion, safely, effectively and free. PromoKindle (http://www.promokindle.com) helps authors distribute their books, without a charge, to thousands of email subscribers and through their blog.
"Many authors will offer their Kindle books to promote word of mouth. Through Promo Kindle, authors are able distribute their books to thousands using our distribution system."
PromoKindle is gaining popularity as the leader of no-cost books by providing lots of great books every single day. Amazon is one of the most desired publishing platform for authors and writers. The site contains a huge library of eBooks of different genres for sale. Some publishers promote their authors consistently by offering their kindle books at no cost once in a while. This is an attempt by new authors to gain attention and popularize their books. PromoKindle offers these eBooks to readers regularly by listing them on the site.
"I submitted my book to PromoKindle.com. They distributed it for me for a week. My sales in the months that followed doubled, just because of word of mouth."
PromoKindle is a no cost service designed to help authors distribute books and help Kindle users to find the best in new books. Authors are able to submit their books for distribution easily and quickly.