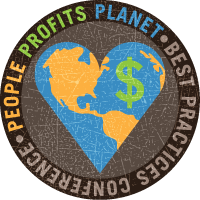 "These companies represent some of the best workplaces in our industry, it is exciting to honor their accomplishments" - Joni Doolin, CEO & Founder of People Report
(PRWEB) September 27, 2013
People Report and Black Box Intelligence have announced the finalists for the 2013 Best Practices awards. These awards celebrate extraordinary organizations in the foodservice industry. Winners will be honored November 7th at the 19th annual Global Best Practices conference in Dallas, Texas. The finalists are: BJ's Restaurant and Brewhouse, Boston Market, California Pizza Kitchen, Capital Grille, The Cheesecake Factory, Chili's Grill & Bar, Corner Bakery, Denny's, Eat'n Park, Krispy Kreme, Longhorn Steakhouse, Monical's Pizza Restaurant and White Castle.
"These companies represent some of the best workplaces in our industry", said Joni Thomas Doolin founder and chief executive of People Report. "Many of them have been nominated or received recognition in the past, but we are delighted to acknowledge new finalists Boston Market, Chili's Grill & Bar, Denny's and Krispy Kreme. Many of our nominees are companies who have been working on rebuilding and rebranding their concepts and cultures. It is exciting to honor their accomplishments."
This year's finalists for the Best Practices awards were evaluated on their retention of both managers and employees, the diversity of their workforce, compensation practices, along with their practices in community involvement, corporate responsibility, employee funds and foundations, and initiatives in sustainable business practices.
This year also marks the inaugural presentation of the Diamond Catalyst Award where a member of People Report and Black Box Intelligence will be recognized for the excellence in workforce and operational performance.
"We know that the gap between average and top quartile performance continues to widen in this slow and flat recovery. The winner of our Diamond Catalyst award will be a company who has truly connected their people and profits", commented Wallace Doolin, Chairman of Black Box Intelligence.
The "Best Practices" winners will be announced at the 19th Global Best Practices conference hosted this year at the Renaissance Dallas Richardson Hotel, to be held November 5th – 7th, 2013. The theme for the event is once again "People, Profits & Planet".