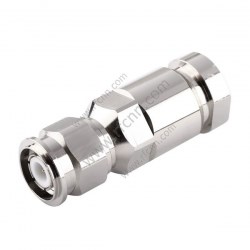 (PRWEB) September 27, 2013
Recently, RFcnn.com, a market leader in supplying RF connectors, has introduced a promotional discount offer on its TNC connector collection. The discount offer is available for customers worldwide.
The TNC connectors are basically threaded BNC connectors with better performance than BNC connectors. Rfcnn.com specifically designs and manufactures these high quality connectors for the global high end markets. OEM orders are also facilitated by the company as per customer requirements.
The experience and expertise the company has acquired over the years have made it the market leader in RF connectors. The company offers different varieties of connectors in large quantities. In addition to this, the company facilitates the customers by offering deep discounts. This promotional offer testifies the fact that the company tries to facilitate customers by offering high quality products at lowest possible prices.
The CEO of the company has said, "The promotion is valid until Oct. 15, 2013. Please visit our website as soon as possible. Each of our staff keeps it in mind that only quality products and services can make a reliable brand in the long term. Please keep an eye on our website, and you will find more news about the latest products and designs in the industry."
Rfcnn.com has strict quality regulations to make sure their products are manufactured according to the highest standards of quality. The company exceeds customer expectations with every order it delivers. Its customers return after every purchase.
Zhenjiang Fourstar Electronics Co. LTD is a China based company operating online via its website platform RFcnn.com. The company offers a wide range of RF connectors at lowest possible rates.
More information can be found at http://www.rfcnn.com/TNC-Male-Clamp-Straight-For-LMR400-RF-Connector-445.html.