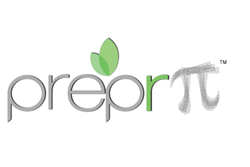 Hackathons make a compelling case for experiential learning
Pasadena, CA (PRWEB) September 27, 2013
Prepr, an Open Education and Open Innovation Foundation, shows an ongoing commitment to fostering innovation and entrepreneurship by organizing and sponsoring multiple hackathon and startup events in 2013. The events, which include AngelHack, Startup Weekend Edu, and EduHack, among others, encourage young innovators to get involved in the community and begin incubating ideas of their own with the hope of one day creating a viable product or service.
The premise of hackathons is to bring together a passionate group of people, including programmers, designers and entrepreneurs for a short 24-48 hour frenzy of designing, coding and pitching, with each event having its own appeal. The first event Prepr organized and sponsored was AngelHack Toronto, an event that drew a 200-person crowd to MaRS Discovery District and generated diverse ideas.
Recognizing the value that defined problems and domain experts provide, as well as the on-going need for innovation in edtech, Prepr helped bring EduHack - the first education hackathon - to Canada. This event, in addition to Startup Weekend Edu, provided a great forum for teachers to work with tech folks to solve everyday learning challenges and led to the development of practical solutions.
Overall, these events make a compelling case for experiential learning. New event participants often arrive unsure of their role or what to expect of the experience; however, the value of team formation means they are quickly drawn into groups and begin learning from their peers. Aside from the camaraderie and fun, participants also gain the opportunity to practice key skills, including creativity, communication, collaboration, and critical thinking.
The participant experiences are strongly aligned with Prepr's mission of helping learners develop skills and knowledge that they can apply to solve real world problems. "Entrepreneurship is booming with startups cropping up everywhere and now the buzz at large companies is around intrapreneurship," explains Salar Chagpar, Change Catalyst and Co-Founder at Prepr Foundation, "a trend that suggests the need for innovators and change-makers is here to stay."
About Prepr Foundation
Prepr Foundation (@PreprMe) is an open education and open innovation non-profit dedicated to doing social good. Empowering young people through the Prepr PIE process, the foundation helps learners develop the skills for the future while innovating with others. Prepr launched in Boston as the start-up sponsor of the 2011 MIT Techfair.