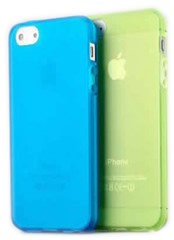 (PRWEB) September 27, 2013
The famous online company 4leafcity.com is now offering big discounts on its new iPhone 5 TPU cases. Customers can catch this opportunity to get what they need for a limited time period (within a week only).
More than 120 different styles if cheap iPhone 5 TPU cases are offered on the website, the materials of which include silicon, crystal, leather and so forth. The company guarantees that all of these cases are quality made and come with a strict quality management. A standard system is applied to check the quality of the cases from sourcing to delivery.
What's more, 4leafcity.com is offering great discounts on many cool accessories at the same time: other iPhone 5 cases, iPad Mini cases, Samsung Galaxy Note cases, Samsung Galaxy S cases, Samsung back covers. All products on the website are in stock and ready for shipment.
"Our products are of high quality and we pay great attention to the customers' satisfaction," Simon, the marketing manager of the company says. "Our website has been updated so that customers can have an easy look at new cases and learn the latest trends. All professional staff are ready to answer any question related to the products. Just browse our website. You can find what you need. Anyone logging in our website is welcomed warmly. We have customers all over the world because of our upholding of high quality and sincere service."
4leafcity.com/is an online supermarket for cell phone accessories. It attracts people for its notable for superior services and efficient delivery speed.
For more information, please visit:
http://4leafcity.com/product-iphone-5-tpu-cases-010001004.aspx