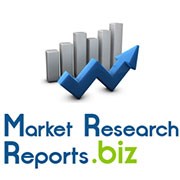 Albany, NY (PRWEB) September 28, 2013
Mobile networks around the globe generate more than 50 Exabytes of traffic annually. The immense volume of traffic together with the growing adoption of open source Operating System (OS) platforms such as Android has opened up new security threats. Mobile malware, SMS spam, cyber attacks and unlawful eavesdropping are an ever-increasing problem for enterprises, consumers and mobile network operators around the globe.
This has in turn led to significant investments in integrated security appliances and content security gateways by both enterprises and mobile network operators, besides opening doors for emerging submarkets such as mobile Security as a Service (SEaaS).
To check out the complete table of contents, visit: http://www.marketresearchreports.biz/analysis-details/the-mobile-device-and-network-security-bible-2013-2020
On the devices front, installation of Anti-Malware/Anti-Virus client software is fast becoming a de-facto requirement for most smartphones and tablets. Furthermore, mobile device OEMs are also integrating advanced biometrics such as fingerprint sensing into their smartphones and tablets, amid growing popularity of security sensitive opportunities such as mobile payments.
Driven by the thriving ecosystem, SNS Research estimates that mobile device and network security investments will account for nearly $9 Billion in 2013 alone. The market is further expected to grow at a CAGR of nearly 21% over the next 7 years.
This report presents in-depth assessment of the global mobile device and network security market, and covers four individual submarkets. In addition to covering key market drivers, challenges, future roadmap, value chain analysis, deployment case studies and vendor service/product strategies for each submarket, the report also presents comprehensive forecasts for the mobile device and network security market from 2013 till 2020. Historical revenue figures for 2010 – 2012 are also presented. The forecasts and historical revenue figures are individually segmented for four submarkets, 17 product/service categories, six geographical regions and 34 countries.
Click Here To Download Detail Report: http://www.marketresearchreports.biz/sample/sample/173824
The report comes with an associated Excel datasheet covering quantitative data from all figures presented within the report.
Table of Content
1 Chapter 1: Introduction 19
1.1 Executive Summary 19
1.2 Topics Covered 21
1.3 Historical Revenue & Forecast Segmentation 22
1.4 Key Questions Answered 24
1.5 Key Findings 25
1.6 Methodology 26
1.7 Target Audience 27
1.8 Companies & Organizations Mentioned 28
2 Chapter 2: An Overview of the Mobile Device & Network Security Market 40
2.1 The Importance of Mobile Devices & Networks 40
2.1.1 Mobile Devices Outnumber PCs & Notebooks 40
2.1.2 Supporting a Plethora of Applications & Hardware Peripherals 42
2.1.3 Vulnerability to Attacks: Opening the Market for Mobile Security 42
2.2 What Constitutes the Mobile Device & Network Security Market? 43
2.3 Mobile Network Infrastructure Security Software & Appliances 45
2.3.1 Overview 45
2.3.2 What Constitutes this Submarket? 45
2.3.3 Value Chain 46
2.3.4 Vendor Landscape: Key Characteristics 47
2.4 Mobile Device Client Security Software 48
2.4.1 Overview 48
2.4.2 What Constitutes this Submarket? 48
2.4.3 Value Chain 49
2.4.4 Vendor Landscape: Key Characteristics 50
2.5 Mobile Device Security Hardware 51
2.5.1 Overview 51
2.5.2 What Constitutes this Submarket? 51
2.5.3 Value Chain 52
2.5.4 Vendor Landscape: Key Characteristics 53
2.6 Mobile Security & MDM Services 54
2.6.1 Overview 54
2.6.2 What Constitutes this Submarket? 54
2.6.3 Value Chain 55
2.6.4 Vendor Landscape: Key Characteristics 56
To buy the copy of this report, visit: http://www.marketresearchreports.biz/analysis/173824
3 Chapter 3: Mobile Network Infrastructure Security Software & Appliances 57
3.1 Integrated Security Appliances 58
3.1.1 Introduction 58
3.1.2 How Integrated Security Appliance Help in Securing Mobile Networks? 58
3.1.3 Integrated Security Appliance Use Cases 60
3.1.3.1 Firewall 60
3.1.3.2 Intrusion Prevention System (IPS) 61
3.1.3.3 Email Protection System 61
3.1.3.4 Identity Protection System 62
3.1.3.5 Content Filtering 62
3.1.3.6 Anti-Virus and Anti-Spyware Protection 62
3.1.3.7 Anti-Spam Filtering 62
3.1.3.8 Virtual Private Networks (VPN) 63
3.1.4 Key Market Drivers 64
3.1.4.1 Mobility 64
3.1.4.2 Small Businesses 64
3.1.4.3 Ubiquity 64
3.1.4.4 Compliance 65
3.1.4.5 Processing Power 65
3.1.5 Key Market Challenges 66
3.1.5.1 Design Trade-offs 66
3.1.5.2 Single Point of Failure 66
3.1.6 Key Players in the Market 67
3.1.7 Recent Innovations and Developments 68
3.1.7.1 Case Study: Sophos 68
3.1.7.2 Case Study: Fortinet 68
3.2 Content Security Gateways 69
3.2.1 Introduction 69
3.2.2 How Content Security Gateways Protect Mobile Networks? 69
3.2.3 Delivery Modes 69
3.2.4 Features 70
3.2.5 Key Market Drivers 72
3.2.5.1 Internet Growth 72
3.2.5.2 Granularity of Features 72
3.2.6 Key Market Challenges 73
3.2.6.1 Risk-reward Ratio 73
3.2.7 Key Players in the Market 74
3.2.8 Recent Innovations and Developments 74
3.2.8.1 Case Study: SaaS based Vendors 74
Latest Reports:
Consumer Attitudes and Online Retail Dynamics in the China, 2013 : http://www.marketresearchreports.biz/analysis-details/consumer-attitudes-and-online-retail-dynamics-in-the-china-2013
Product Synopsis
Provides in-depth analysis of the latest trends in online consumer shopping, covering factors that drive online shopping, consumer insights, market dynamics (covering 25 product categories), and reviews of latest best practice in online retail site design.
Based on the latest data, the report not only provides details of the size and growth of this increasingly important channel, it also provides essential context on the penetration of online sales by product groups, how growth has developed over time, and key factors that will drive this market in the future.
Introduction and Landscape
Why was the report written?
Consumer Attitudes and Online Retail Development in China, 2013 is the result of Canadeans extensive market research covering the online retail industry in China. It provides the magnitude, growth, share, and dynamics of the online retail market in China. It is an essential tool for companies active across Chinas online retail value chain and for new companies considering entry into Chinas online retail market. It provides data for historic and forecast online retail sales, and also includes the business environment and country risk related to Chinas online retail environment. By examining best practice from leading national large-scale online retailers (but specifically excluding the likes of Amazon, whose sites are well-known and vary little by country), as well as reviewing innovative approaches from smaller retailers, the report provides insights and ideas about how best to approach growing online sales for your business.
What is the current market landscape and what is changing?
Online retailing in China has been dominated by the C2C segment, which achieved a market share of 67.7% by 2012. However, B2C retailers are increasing rapidly. According to IEC tracker, B2C recorded a 74.4% year-on-year increase, which is 2.4 times the rate of increase of C2C. Alibaba groups Tmall lead the B2C segment of the market with a share of more than 50%.
Click Here To Download Detail Report: http://www.marketresearchreports.biz/sample/sample/174843
What are the key drivers behind recent market changes?
Major online retailers are working on building better logistics services and are expanding their reach to customers by implementing multi-channel strategies.
Key Features and Benefits
Understand the consumer behaviour and online trends in China.
Understand which products will be the major winners and losers in the coming years.
Learn from best practice approaches outlined in the case studies of leading online retailers.
Improve market and strategic planning using highly granular, forward-looking market data. Detailed category coverage is provided, covering 25 products, across eight product groups that include: Apparel, Accessories, Luggage and Leather Goods, Book, News and Stationery, Electricals and Electronics, Food and Grocery, Furniture and Floor Coverings, Home and Garden Products, Music, Video and Entertainment Software, and Sports and Leisure Equipment.
Assess the impact of the economic recession and its recovery on market growth.
China Waste Heat Utilization Equipment Industry Report, 2013-2015
: http://www.marketresearchreports.biz/analysis-details/china-waste-heat-utilization-equipment-industry-report-2013-2015
China has rich waste heat resources. Especially in steel, nonferrous, chemical, cement, building materials, oil & petrochemical, light industry, coal and other sectors, waste heat resources approximately occupy 17%-67% of the total fuel consumption, of which, recyclable waste heat resource roughly stand up 60% of the total waste heat resources. At present, China's waste heat utilization ratio is rather low, with the figure in large steel enterprises being 30%-50%. But the waste heat utilization in other sectors is even lower. Thus, China is expected to see a huge potential to improve its waste heat utilization.
By temperture of waste heat, the waste heat utilization equpments fall into two categories: the first comes to waste heat bolier which uses medium-and high-temperature waste heat; the second refers to lithium bromide refrigerator (heat pump) and screw expander, both of which use low-temperature waste heat. Of these, waste heat boiler occupies a lion's share in waste heat utilization equipments. In 2012, the output of waste heat boiler approximated 812 sets, totaling 39,788 steam tons.
Click Here To Download Detail Report: http://www.marketresearchreports.biz/sample/sample/175307
About Us
MarketResearchReports.Biz is the most comprehensive collection of market research reports. MarketResearchReports.Biz services are specially designed to save time and money for our clients. We are a one stop solution for all your research needs, our main offerings are syndicated research reports, custom research, subscription access and consulting services. We serve all sizes and types of companies spanning across various industries.
Contact
M/s Sheela
90 Sate Street, Suite 700
Albany, NY 12207
Tel: +1-518-618-1030
USA – Canada Toll Free: 866-997-4948
Website: http://www.marketresearchreports.biz/
Blog: http://mresearchreports.blogspot.com