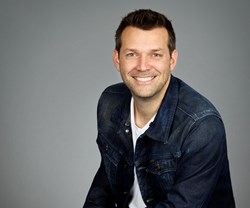 The more I've dug into this, the more I'm convinced that influence is the X factor for life and business.
Manchester, UK (PRWEB UK) 27 September 2013
Understanding what makes other tick, and learning how to positively influence people, can help individuals improve their personal and business lives, Dr Nic Lucas has said in a new Find the Edge podcast.
Speaking to the site's founder, Kenny Goodman, he explains how business people can form mutually beneficial, sustainable relationships by learning to appreciate the power of influence fully.
He said: "The more I've dug into this, the more I'm convinced that influence is the X factor for life and business.
"It's our ability to have an impact or an effect on somebody else, and if you're looking to get a 'yes' in your life - or in your business - then that's exactly what you need to do. The more skilled you get at it, the better everything becomes."
The pair also discuss the value of striking a balance between quantity and quality when building relationships, and how to ensure influencing remains entirely ethical.
Dr Lucas also explains how he has been able to make so many beneficial contacts throughout his career.
He said: "It's just taking a really deep interest in what these people do, to the point where when I'm talking to them, I can quote their work to them. So I know an editorial they've written or a blog post they've written, and I can quote it and talk about it in depth.
"Because again, not many people do that. As soon as you do that, these people are just like anybody else, and they really respond to people who have a deep interest in their work."
The podcast can be listened to in full here: http://www.findtheedge.com/podcast/influence-powerful-business-relationships-with-nic-lucas.
Dr Nic Lucas is a business coach and digital media strategist. He is the founder of the Influence Faculty – which is a training, coaching and consulting organisation. He was speaking on the Find the Edge podcast, which can be subscribed to here: https://itunes.apple.com/ph/podcast/find-edge-podcast-entrepreneur/id710433633.
Find the Edge is a business knowledge portal, where leaders from all sectors can share the insights and experience that has helped them to succeed.