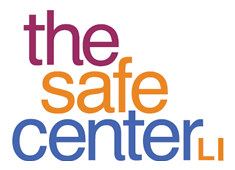 Sex trafficking is a growing problem right here on Long Island with countless victims in Nassau County alone."
Bethpage, NY (PRWEB) September 27, 2013
The Safe Center Recognized by Women's Fund of Long Island
POWER Project to Fight Human Sex Trafficking
The Safe Center LI has been selected as a 2013 grantee partner by the Women's Fund of Long Island (WFLI). The $5000 grant will be used towards the implementation of a local program in support of national efforts to combat human sex trafficking. The Safe Center will implement its POWER Project (Positive Opportunities for Women's Empowerment and Renewal) in conjunction with the Nassau County District Attorney and the Nassau County Courts.
"Sex trafficking is a growing problem right here on Long Island with countless victims in Nassau County alone," says Sandy Oliva co-executive director of The Safe Center. "Thanks to this grant from WFLI, we can shed light on the problem and work toward protecting innocent women and children."
Ms. Oliva noted that – while human trafficking is generally recognized as an international issue – it is vital to make people aware of the problem locally. She cited pimp-controlled prostitution as a primary form of human sex trafficking.
According to data provided by The Safe Center LI and other advocacy groups:

Victims can be female or male; children or adults
The average age girls first get trafficked into prostitution is 12-14
Victims come from among U.S. born citizens, legal and illegal immigrants
75% of runaway/throwaway youth fleeing abusive situations become victims
Virtually all suffer from cumulative trauma at the hands of their pimps and as a result of their sex work
Most have a history of childhood trauma
"Human sex trafficking is often marked by a prior history of child abuse, domestic violence, sexual assault, forced financial dependence and other behaviors confronted every day at The Safe Center," says Stacey Scarpone of WFLI "This project is a natural and important extension of the work they do."
ABOUT WFLI – The Jericho-based Women's Fund of Long Island invests in the power of women and the dreams of girls. Our mission is to ignite networks that transform the lives of women and girls on Long Island through grant-making, leadership development, education and philanthropy. Our vision is a Long Island where all women and girls reach their full potential. For more information, visit http://www.womensfundli.org. The phone number for WFLI is (516) 396-9857.
ABOUT THE SAFE CENTER LI -
Located in an historic Grumman-era building at 15 Grumman Road W., Bethpage, The Safe Center LI is a specially designed space which allows for a close collaboration between the Nassau County Coalition Against Domestic Violence (NCCADV) and the Coalition Against Child Abuse and Neglect (CCAN). The Safe Center LI was established to protect, assist, and empower child and adult victims of family violence and sexual
assault while challenging and changing social systems that tolerate and perpetuate abuse. For more information visit http://www.facebook.com/thesafecenterli.The telephone number for TSCLI is 516-465-4700; fax number is 516-465-4740. To book a training session go to http://www.ccanli.org, and http://www.cadvnc.org. The 24-hour domestic abuse hotline can be accessed at 516-542-0404.