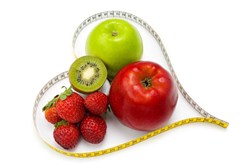 A reliable and honest source on fitness and nutrition news for viewers across the globe.
(PRWEB) September 27, 2013
Truthaboutabs.com, an honest review and news site when it comes to getting nutritional ideas and fitness motivation, has seen a marked rise in popularity in the recent past. The number of viewers of the site has grown at a blistering pace and the same is likely to continue in the times to come. The site acts as a complete guide and offers nutritional tips for muscle building. It also provides fat loss ideas along with details on healthy meals and recipes for a lean and fit body. Viewers can also get several fitness, health and nutrition articles to read and understand a few related details.
When contacted, Mike Geary, the author of Truth About Abs said, "I am really happy that viewers like my site. This is really satisfying news for my passion. I love to guide people in eating delicious foods and still getting a super lean body. I have shown the perfectly effective ideas in my articles to have a fit body along with eating fat foods including grass-fed butter, avocados, whole eggs, nuts, meats, coconut milk and oil and full-fat milk."
He further added, "I think the reason behind the rising popularity of my site is that it provides ideas that people do not need to sacrifice their favorite food to lose fat."
According to sources, the book offers all the unconventional ideas for workouts along with tips for muscle building and fat loss, fitness motivation and healthy meal recipes for a fit body. The site offers Lean Body Fitness Secrets and four free articles including five foods that kill stomach fat and two foods to stop eating, training and nutrition insider secrets for a lean-body, personalized Metabolic Rate Calculator and innovative hard-body workout routines that can easily can be done at home.
About Mike Geary
Mike Geary is a fitness expert who has written for a number of popular fitness and health websites. The author is well known for providing fitness tips related to exercise, nourishment, building muscle, losing body fat, dropping strain and living a healthier life.