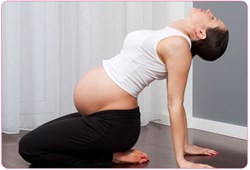 There are three main care options available which include public hospitals, intermediate and private care, each has its benefits and drawbacks.
Brisbane, Queensland (PRWEB) September 27, 2013
Doctor Matt Macbeth trained at the Royal London Hospital and London University in the U. K.
He completed his training at The Fellow of the Royal College of Australia & New Zealand Obstetrics and Gynaecology, Melbourne, Australia.
After moving to Australia from England in 1997, he formed Bayside Obstetrics and Gynaecology.
The Brisbane Gynaecologists specialise in Intermediate and Private Care for patients in Brisbane and the surrounding areas.
Dr. Macbeth's Tips:
1. 'Keep Mum'
"After the initial excitement, make sure you dispose of (or keep safe) your pregnancy test stick so your family or work colleagues don't discover your good news. Sadly many pregnancies can result in a miscarriage within the first twelve weeks. Do your best not to tell anyone but your partner until after this time" advises the Brisbane Gynaecologist.
2. Consider Care Options
"There are three main care options available which include public hospitals, intermediate and private care, each has its benefits and drawbacks," said Doctor Macbeth, an expert Brisbane based Obstetrician.
"Public hospitals offer free care and are excellent at providing 'combined care' with midwives and doctors. The drawback with this kind of treatment is that you are likely not to know your midwife or doctor and waits at Antenatal clinics can be long," added Doctor Macbeth.
"Intermediate care is private care with your delivery by a private Obstetrician and midwife at a public hospital. This is ideal if you want private care but have no health insurance, because the care is excellent but the cost is minimal. Our care is very personal and safety is guaranteed, plus all your Antenatal care takes place in the doctor's private rooms," advises Doctor Macbeth of Bayside Obstetrics.
"This kind of care can be very difficult to find and we are one of the few Obstetricians in Brisbane who offer it," he added.
"Private Care is very personal and often of a very high standard. You will be given a nice room and the hospital may feel more like a hotel. Be aware that Caesarean section rates can be high with this kind of treatment. Be sure to find a private practice that offers combined Obstetrician and Midwifery care. This gives you the best of both worlds," recommends the Brisbane based Gynaecologist.
"Private care is often very expensive and only affordable if you have health insurance which covers Obstetrics care and hospital and medical costs can often exceed $10,000 without it," added Doctor Macbeth.
3. Consider Your Health
"Don't panic and stop all your usual medications. There are actually very few medications that must be stopped, and if you have a medical condition that needs treatment, stopping that treatment could actually be detrimental. Your Obstetrician will guide you," advises Doctor Macbeth, an experienced provider of Obstetrics care in Brisbane.
4. Exercise
Healthy bodies usually produce good birth outcomes, so don't stop doing what you enjoy. The level of exercise should be 'tailored down' as you progress through your pregnancy.
5. Diet
Don't start a special one! Just continue with a normal healthy diet. Consider a pregnancy supplement like Elevit or Blackmore's if your Obstetrician recommends it.
6. Work
"You don't need to rush in to letting your employer know. Get through your first trimester (13-14 weeks). After that you can let them know but realistically you can work up until 36 weeks," recommends Doctor Macbeth.
7. Don't Panic Buy
"Don't rush out and buy everything! You actually need less 'equipment' than you may think and you are sure to be showered with gifts. It will save you a small fortune if you buy the things you actually need and don't just impulse buy due to excitement," said Doctor Macbeth.
8. Learn
"Educate yourself but be aware of the 'information overload' that exists. It can sometimes be difficult to source good information so trust your Obstetric carer to guide you. Sensible books like 'What to expect when you're expecting?' are a good starting point. Antenatal classes are a must for first time Mums," advises Doctor Macbeth.
9. Visit Your G.P.
Make an appointment with your G.P.
It's a good idea to do this at the six to eight week stage of your pregnancy.
This will allow time to organise blood tests and also provide a referral for Obstetric care.
10. Enjoy It
"This is a wonderful and very fulfilling journey. Be sure to take the time to enjoy it!" exclaimed Doctor Macbeth.