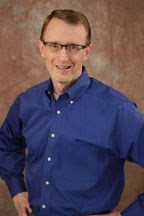 Jeff Voudrie, a financial planner in Johnson City, TN warns that increased annuity sales may not be beneficial to retirees and their investments management. because many of those purchasing these annuities may be buying them under false pretenses.
Johnson City, TN (PRWEB) September 28, 2013
Jeff Voudrie, CFP® Professional (a financial planner in Johnson City, TN) has particular issue with the so-called "guaranteed income" riders, which he says are touted during slick lunch and dinner seminars aimed at retirees who are looking for ways to invest smartly. These riders can be attached to equity indexed annuities or variable annuities.
Insurance companies have pushed variable annuities with seven percent guaranteed riders for two reasons: low interest rates and volatile stock markets, Jeff Voudrie said. He encourages investors to make sure that they understand the term "guaranteed income" before buying such an annuity.
The dirty little secret about these annuities is that the "guaranteed" returns associated with them may only equal one to two percent per year—no matter how many times they use the word "guaranteed," and the penalties to withdraw early are huge, according to Jeff Voudrie, who has written extensively about the dangers of equity indexed annuities and variable annuities for retirees.
Jeff Voudrie, who has The Wall Street Journal and The London Financial Times interviews to his credit, has warned that the popular seven percent Income Guarantee Annuity "can destroy your retirement and undermine any hope you had of financial security for the rest of your life." That is why he warns that the increase in second quarter 2013 annuity sales may not be a good thing for retirees handling their investments management.
Jeff Voudrie has sounded the alarm bell over equity indexed annuities (and variable annuities) with guaranteed income riders since 2006, and he has written a book, a special report and the Allianz Masterdex 10 report. He cites an alarming knowledge gap between how retirees think such indexed annuities work and how they actually do work. "After hearing from a large number of people considering these products," Jeff Voudrie said, "they all have the same understanding. It makes me question whether those selling annuities are accurately representing them."
The major investments management knowledge gap is the actual amount that a "guaranteed" seven percent return will yield. Once the four percent "service fees" often attached to these variable annuities is subtracted, they have little or no true return over several years, even when the stock market is healthy. Many annuity holders may only earn two to three percent per year given market health, depending on their life span, Jeff Voudrie adds.
If the market continues its up-and-down pattern of recent years, the likelihood of a "guaranteed" return grows even more dim. Furthermore, when a person chooses to actually draw on his annuity as part of his management wealth or income at retirement plan, the account dries up much quicker than investors assume.
Jeff Voudrie has found, in his experience, that when retirees learn about how their annuity's "guarantees" truly work, they lose interest in the product. Consequently, he urges anyone considering an annuity with an income "guarantee" to perform due diligence before signing a long-term contract that could cost him tens of thousands of dollars to renege on, in most cases.
Talk to your financial advisor for more information. As part of your due diligence, consider Voudrie's report on annuities, which explains these agreements in plain language. Click here for the Annuity Income Guarantee Special Report or watch the YouTube video here.
For a more comprehensive explanation of the dangers of indexed or variable annuities, buy Jeff Voudrie's book "Why Variable Annuities Don't Work The Way You Think".
Another book full of sage investment advice, How Successful Investors Tripled the Return of the S&P 500 is available here.
To read more of Voudrie's advice, visit the Guarding Your Wealth blog. He accepts a limited number of new clients for the investments management branch of his business.