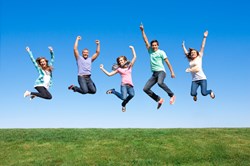 Drug Rehab Center Cleveland specializes in the treatment of drug and alcohol addiction
Cleveland, OH (PRWEB) September 28, 2013
Many people do not think of alcohol when they think of other harmful and addicting drugs. Because alcohol is legal, it is widely socially acceptable and appears in many situations that are unavoidable even to people who have completed a rehab program. Alcohol is served in most restaurants and available for purchase in almost every grocery, gas, and convenience store in the country. Alcohol can be found at family gatherings, dinners with friends, and even work parties. For these reasons, Drug Rehab Center Cleveland has redesigned their alcohol addiction and recovery programs to emphasize habits, techniques, and tricks patients can use in their outside lives as they continue to say no to alcohol.
The depiction of alcohol in popular culture has glorified alcohol use and made it hard to identify when you or someone you know has developed a drinking problem. Ken D., an alcohol addiction treatment specialist at Drug Rehab Center Cleveland, explains, "Some people may not view their alcohol consumption as problematic, because they think their drinking habits are normal. But the truth is, if you consume alcohol regularly, or if you use it to regulate your physical or psychological feelings, you are abusing alcohol."
Ken states, "Many people are in denial when it comes to the damage they are doing to their health, their lives, and the people around them." This is one of the reasons why Drug Rehab Center Cleveland has begun to emphasize alcohol abuse and awareness with their new, comprehensive treatment programs. In addition to traditional treatment methods including therapy and counseling sessions, Drug Rehab Center Cleveland also offers a wide variety of activities such as yoga, exercise, meditation, art, and music. These types of activities not only aid in the sobriety process, but they provide patients with an opportunity to develop new hobbies and interests that do not involve consuming alcohol.
About Drug Rehab Center Cleveland:
Drug Rehab Center Cleveland specializes in the treatment of drug and alcohol addiction. We can help anyone struggling with addiction through detox and therapy while providing them with important life skills to stay sober. If you or someone you know struggles with substance abuse, we urge you to call us at (440) 745-4217, or visit our website at http://www.drugrehab-cleveland.com.