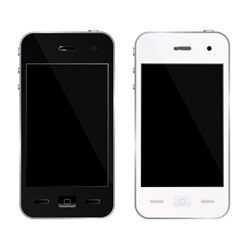 (PRWEB UK) 30 September 2013
In January 2013 short break specialist Superbreak announced its new partnership with Usablenet, leader in mobile and multichannel technology to develop a targeted mobile website strategy. Responding to the needs of their users, the new mobile strategy optimises the core products Superbreak offer for a truly mobile experience. Continuing with their on-going partnership, Superbreak and Usablenet have now launched the second phase of the strategy, adding even more products to their mobile friendly site.
The first phase of the mobile strategy was launched on 22nd January 2013, which included hotel and theatre break products. Since the launch customers have visited an average of 25% more pages than before the site was optimised and the percentage of mobile bookings is growing week on week.
The second phase involved the addition of further products with the delivery of attraction and themepark breaks ready for the peak summer holiday season. In mid-September, the product range was extended further on mobile to include events such as concerts at The London O2 Arena, sporting events, New Year and Christmas breaks and hotel offers. The mobile site now accounts for 15% of overall site traffic.
Khalid Amin, Online Marketing Manager at Superbreak explains: "Our goal has always been to deliver a simple and engaging mobile website that stretches across our wide product range. Since the addition of attractions in the summer we have seen increased engagement on the product pages with a healthy volume of bookings, showing customers are comfortable making higher value bookings for products such as attractions."
Carin van Vuuren, chief marketing officer of Usablenet added: "Increasingly consumers are turning to mobile to plan, browse and book their entertainment and travel. We know that mobile users expect compelling and informative sites that help them find what they need, and deliver deals and promotions that are relevant to their interests. By making its broad portfolio of deals for hotels, theatres breaks, concerts and great events available on mobile in a highly engaging user experience, Superbreak demonstrates its understanding of the impact and potential of mobile to differentiate its brand and drive business results."
About Superbreak
With more than five million people visiting Superbreak.com each year, millions of couples, single travellers, families and friends rely on Superbreak to book their short break. Whether it's a Eurostar trip for a European city break, a London theatre weekend, attraction tickets for the family, or simply in need of somewhere to rest your head for the night, Superbreak has the selection you want at a price you can afford.
With 30 years of travel experience, Superbreak has a reputation for providing excellent quality and customer service. Both ATOL and ABTA bonded for peace of mind, Superbreak is a reliable brand trusted by travel agents and customers.
About Usablenet
Usablenet is a global technology leader for mobile and multi-channel customer engagement. Usablenet's powerful platform enables leading companies in all sectors to create unique experiences for their customers across multiple channels, including mobile, tablet, social and in-store kiosks. Usablenet customers include Amtrak, Delta, Expedia, FedEx, Marks and Spencer, Ritz Carlton, ShopNBC, Victoria's Secret and others. Founded in 2000, Usablenet is a private company headquartered in New York City with offices in Los Angeles, Italy and London. For more information, visit us at http://www.usablenet.com or on Twitter @Usablenet.