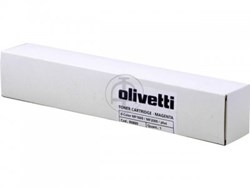 We have many clients on maintenance contracts and occasionally receive calls about how to improve print quality.
Bolton, Lancashire (PRWEB) September 27, 2013
Copy Print Services head office is located in Bolton, Lancashire and the photocopier leasing company have been selling and maintaining photocopiers since 2006.
The Lancashire based photocopier leasing firm have a dedicated team of twelve which include several expertly trained engineers.
The majority of their customers are based in the North West of England and many are located in their home town of Bolton.
Copy Print Services sell brand new Olivetti toners, Samsung toners, toners for Konica copiers and replacement parts through their website on a national basis.
Copy Print Services have been presented with the 'Best for Color' award by Olivetti.
To achieve 'Best for Color', specially selected Olivetti retailers must be able to prove that their engineers have completed and passed advanced technical service training courses organised by Olivetti.
"We have many clients on maintenance contracts and occasionally receive calls about how to improve print quality," said John, M.D. of Olivetti photocopier dealers, Copy Print Services.
"So I got all the team together and we produced a helpful tips sheet on how to get the most from your digital printing machinery," added John.
John's top tips for improving print quality are:
1. Select the Right Paper
Paper for standard office use ranges between 75-90gsm in weight, whilst card and cover papers can range between 200-300gsm. Copy Print Services recommend a high quality paper with a minimum weight of 80gsm. Cheaper papers may have a poor finish and tend to appear grey in colour.
2. Check the Paper Brightness
Modern papers should be labelled with a brightness figure which will range from around 84 to 100, choose the brightest paper possible. Most paper produced these days is acid free but check the label to be sure as this will affect the print quality.
3. Be Neat
Stack and neaten the originals which are to be copied and check that there are no edges protruding, folded, stapled, torn or loosely taped. Smooth paper feeds easily through most machines and has much less chance of becoming jammed or damaged.
4. Select the Correct Finishing Setting
Some copiers will automatically collate, staple, or hole punch. Check you have selected the appropriate setting for what you require.
5. Check the Colour of the Original
Remember that copies print best from a white or light pastel coloured original. Deep colour originals (red, green, purple, blue) will reproduce grey and may become illegible. Use white originals to print on to coloured paper.
6. Clean the Glass
To avoid spots or smudges be sure to clean the glass before copying.
7. Check the Print Quantity
Select the number of copies (or sets) you need. Run a test copy first to check everything looks good to go.
8. Position
Adjust the printer settings (if the first attempt is unsatisfactory). Pages that have been torn out of a notebook or have feathered edges can be moved or there may be a margin shift button, this will improve the print quality.
9. How Good is Your Original?
Remember copies will only reproduce as good as the original. If the original is already too dark, too light, or contains bad quality photos, the machine will not be able to fix this. Use another document if available. Poor quality photos can be scanned and edited using computer software.
10. Adjust the Copy Setting
If a photo is too red, aged or faded it is possible to lower the colour magenta in the copy settings. This is usually found in the hue/colour saturation setting. Cool adds more blue, warm adds more red.
11. Newspaper or Magazine Copying
When copying a newspaper or magazine article with print on the reverse place the original on the copier glass and then place something dark on top of the sheet before you close the cover. This will even out the colours on the reverse and prevent these images appearing as 'ghosts' on your final copies.
"I hope my tips help people to get the best out of their copiers," added John the Bolton based supplier of Konica Minolta toners.