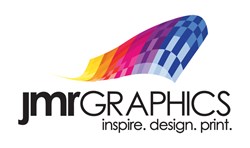 Central Islip, NY (PRWEB) September 30, 2013
In response to an article released by the Outdoor Advertising Association of America, JMR Graphics discusses the amplified consumer experiences and brand engagements that accompany outdoor advertising and media.
According to an article released by the Outdoor Advertising Association of America titled "Out-of-Home Media Augments Consumer Experience, Amplifies Brand Engagement," the evolution of out-of-home media and its intersection with 21st century digital technologies "is proving to be a transformational period for savvy marketers and advertisers."
The article goes on to state that the consumer stands to "reap the rewards" if big brands and marketers continue to use strategies that focus on integration of "social, mobile, out-of-home and date-sharing technologies" as a widespread approach method to selling products and services.
Three outdoor campaigns were outlined in the article as examples of how powerful out-of-home media can be.

Early in the year, Clear Channel Outdoor designed a Peruvian billboard that produced drinking water from moister in the atmosphere. This brought the need of purified water to light in the area.
A major adult beverage brand engaged with consumers in Times Square through an "integrated social, mobile and out-of-home activation." This campaign increased the brand's Facebook likes by 6,000 percent.
In response to the Boston Marathon Bombing in April 2013, Clear Channel Outdoor's digital billboards were used by federal and local law enforcement and the Massachusetts Emergency Management Agency to alert surrounding residents with immediate public safety messages.
TJ Pannell, a representative of JMR Graphics, a nationwide car wraps manufacturer, elaborates on the evolution of out-of-home media and advertising. "The advancement of technology and social media has enabled out-of-home media to become a powerful and unavoidable medium that provides local and national brands with immediacy, direct targeting and room to be creative," he says. "Today, brands are able to create memorable consumer experiences with their target audience, creating mass brand awareness and loyalty that can put them at the top of their respective industries."
JMR Graphics is an award winning Nationwide 3M Certified Manufacturer of Graphics for over a quarter of a century. We specialize in branding companies through Fleet Graphics, Vehicle Wraps, Architectural Wall Graphics, Promotional Window Clings, Floor Graphics, Event Signage and much more. We offer a variety of 3M Graphics Films, which are specially designed for most surfaces that require a changeable, short and long-term application. Our exceptional "Turn Key Service" is backed with a 3M MCS Warranty to give you peace of mind when you need optimum performance for the intended life of your graphics. With our state-of-the-art, cutting-edge facility we inspire our clients by providing creative design, custom-printed graphics and handle a network of nationwide installers. JMR Graphics provides expert capabilities and capacities needed to meet any graphic challenge.