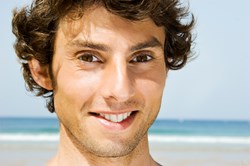 Drug Rehab Center Allentown strives to make people aware of the damage an alcohol addiction can cause
Allentown, PA (PRWEB) September 28, 2013
The way alcohol is portrayed and advertised in the media has made it increasingly difficult to tell the difference between someone enjoying a legal drink and someone who has developed a drinking problem. Many people do not consider alcohol to be a harmful or addicting drug, even though an addiction to alcohol can cause as many problems as an addiction to an illegal street drug like heroin. Sam W., a certified addiction specialist at Drug Rehab Center Allentown, explains, "Some people may not view their alcohol consumption as problematic, because they think their drinking habits are normal. But the truth is, if you consume alcohol regularly, or if you use it to regulate your physical or psychological feelings, you are abusing alcohol." Drug Rehab Center Allentown has restructured their treatment programs to help people struggling with alcohol abuse to focus on living in a world where they will come face to face with their addiction on a regular basis.
The legality and availability of alcohol in everyday life makes this addiction particularly difficult to treat. Alcohol is served in most restaurants and available for purchase in almost every grocery, gas, and convenience store in the country. Alcohol can be found at family gatherings, dinners with friends, and even work parties. For these reasons, the new treatment programs at Drug Rehab Center Allentown emphasize habits, techniques, and tricks patients can use in their outside lives as they continue to say no to alcohol. Sam explains, "Many people are in denial when it comes to the damage they are doing to their health, their lives, and the people around them."
Drug Rehab Center Allentown strives to make people aware of the damage an alcohol addiction can cause, and to encourage anyone with a drinking problem to seek help with one of their alcohol treatment programs. Drug Rehab Center Allentown emphasizes alcohol abuse and awareness with their new, comprehensive treatment programs. In addition to traditional treatment methods including therapy and counseling sessions, Drug Rehab Center Allentown also offers a wide variety of activities such as yoga, exercise, meditation, art, and music. These types of activities not only aid in the sobriety process, but they provide patients with an opportunity to develop new hobbies and interests that do not involve consuming alcohol.
About Drug Rehab Center Allentown:
Drug Rehab Center Allentown is a drug and alcohol addiction treatment center. With the help of our certified addiction specialists and individually designed treatment programs, people with addiction problems can triumph over substance abuse. If you are looking to beat your addiction, please visit our website at http://www.drugrehab-allentown.com or reach us by phone at (484) 357-1217.