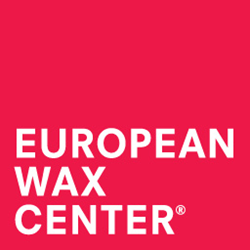 Tottenville, NY (PRWEB) September 28, 2013
European Wax Center Staten Island - Tottenville recently celebrated its grand opening and welcomed new guests with complimentary body waxing in Staten Island, NY. Men could choose from a free ear, nose, or brow wax, while women could choose from brow, underarm, or bikini line wax.
European Wax Center Staten Island – Tottenville is the third Staten Island European Wax Center to open, joining locations on Hylan Boulevard and Richmond Avenue, all three owned by Mark Strulowitz and Olga Grappel. "I'm thrilled with how successful our Tottenville grand opening was," says Grappel. "This is an area I love and I am proud to be part of Staten Island's successes." European Wax Center is recognized as the leader in efficient, comfortable, and hygienic waxing in Tottenville, NY.
European Wax Center Staten Island – Tottenville provides convenient, high-quality hair removal in Staten Island, NY at a reasonable rate so that everyone can afford to feel pampered, beautiful, and sexy.
To learn more about European Wax Center Staten Island – Tottenville, or the First Time Guest promotion, guests can call (718) 356-6200 or stop by the waxing salon in Outerbridge Commons at 2935 Veterans Rd West, Staten Island, NY 10309.
About European Wax Center
European Wax Center was founded by siblings David Coba, Joshua Coba and Jessica Coba in 2004, and is now recognized as a leader in comfortable and healthy body waxing. The Cobas developed the ultimate wax experience that features the all natural COMFORT WAX™ developed in Paris and the 4 Steps to Gorgeous™ process -- Cleanse, Prepare, Wax, Rejuvenate. As well, features include a clean, professional environment, full-privacy Wax Suites, and exceptional service exclusively for EWC guests. Now, luxurious waxing can be incorporated into everyone's regular routine and skincare regime. European Wax Center enables everyone to feel pampered, beautiful and sexy. For more information about European Wax Center or to inquire about owning a franchise log onto waxcenter.com or like us on Facebook at http://www.facebook.com/EuropeanWax and twitter @EuropeanWax.