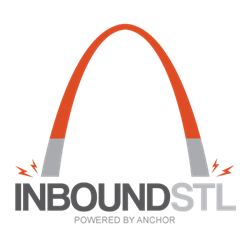 "We had to buy a new conference room table just to handle the last class."-TJ Kirgin CEO of InboundSTL and Anchor Communications
Saint Louis, MO (PRWEB) September 30, 2013
InboundSTL has had so much success spreading the word of Inbound Marketing to fellow marketing teams that they have decided to teach another session. Starting November 7th, 2013, InboundSTL is launching a second session of classes that will be 8 weeks long of 2 hour classes that will cover everything related to Inbound Marketing. Topics to be covered are optimized blogging, search engine optimization, social media strategy, content marketing, and many more. Once the 8 class session is finished, your company gains a free Hubspot trial and the ability to take a Hubspot certification exam.
The class coaches are TJ Kirgin, Brett Gordon, and Lauren Kalhorn. The Anchor Communications team is fresh back from Inbound 2013 in Boston and is ready to revolutionize the way St. Louis does marketing. TJ Kirgin is the CEO of Anchor Communications with over 20 years of experience, is a noted SEO specialist, and a social media ninja. Brett Gordon is an SEO specialist, social media strategist, blogger, and content marketing samurai. Lauren Kalhorn is an agency content writer, blogger, and inbound marketing warrior princess. As a whole, Anchor Communications is a Hubspot Certified agency along with all 3 coaches being individually Hubspot certified themselves.
"We had to buy a new conference room table just to handle the last class." stated TJ Kirgin, CEO and Head Coach for InboundSTL and Anchor Communications. "This one session already outgrew our facility. We owe a lot of thanks to Stone Technologies for allowing us to use their 40 person training room and facility. This central location will make life easy for our student professionals." Join InboundSTL at Stone Technologies on St. Louis Airport Road in Chesterfield, MO on November 7th. Limited Seats are available so sign up today!
Anchor Communication specializes in Inbound Marketing and has been helping companies market themselves for over 20 years. In addition to offering these opportunities to learn more about Inbound Marketing, Anchor Communications also works with clients to provide other services such as creative design, web development, mobile applications, advertising placement, and production.