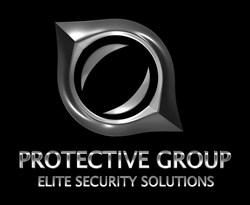 Bohemia, NY (PRWEB) September 30, 2013
The Protective Group, a leading event security company on Long Island,responds to a September 26th article by Global Post titled "Security worries worldwide after Kenya mall attack".
The article mentions various places, such as the UK and Israel, which are taking steps to increase the safety measures in place at shopping malls in the wake of the attack on a Kenya mall earlier in September. The UK is in the process of deciding whether or not to place bag checks at entrances, while Israel has already implemented bag searches at shopping centers. The United States has sent upwards of 20 FBI agents to Kenya to investigate the Kenya mall attack.
However, not all signs point to heightened security in malls and shopping centers. The article quotes the Director of Civil Safety and Security Unit at the University of Leicester, Simon Bennett, who told the Associated Press, "No one wants, when you go shopping, to be strip searched, to be interviewed in a room by a security guard. That might be acceptable in aviation, but it is not in commercial retail."
John Monderine, CEO of the Protective Group, a leading event security company, urges malls and shopping centers to consider all possibilities before making a decision about how to approach their security measures. "Heightened security measures may inconvenience shoppers, so a balance between safety and accessibility must be struck," he says. "Bag checks are one effective tool to use, but they require extra resources and may cause lines to form. The security staff also must be properly trained to handle this process efficiently."
The Protective Group is an elite full service private security firm with specializations in special event security, corporate security, private investigators, insurance investigators and surveillance. Its top-notch professional security guards have over 150 years of combined law enforcement service and its security personnel are physically fit, professional, athletic, and completely dedicated to ensuring events proceed without a hitch. From charity runs and fashion shows, to fundraisers and art shows, The Protective Group instills confidence and assures safety at an exclusive event or place of business.