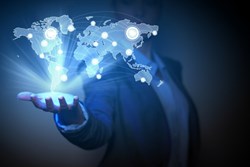 Dallas, Texas (PRWEB) September 28, 2013
idcloak publishes a new article describing the safeguarding potential of BartPE's Windows 7 live USB technology, which creates a virtual space for online access without exposing the user's hard-drive to malware's incendiary presence. The BartPE Live USB is portable and can work on any device by creating a temporary operating system for running certain programs such as Firefox. In this way, malware cannot infiltrate the user's computer throughout a single browsing session. This article is the third part in a series entitled, "What is Malware Most Afraid Of?"
idcloak web researcher, Connor Mills, detailed the benefits of using this freeware technology and the disparity between the opinions of Microsoft and BartPE developers concerning its legality , "Live USBs make it possible for a user to plug or insert hardware into their device and browse the internet in a space which renders computer viruses and malware ineffective.
"This technology was designed for those whose computer have been sabotaged by invasive malware to the point of brokenness. It these allowed targeted users to reenter their device and perform virus clean out in the hope of restoring the device's functionality.
"For some reason, most people have overlooked BartPE Live USB's function as a preventative measure for virus protection and have typically turned to it as a solution only after malware has wreaked its havoc on their device. If people begin to use this as a precautionary procedure, we could see a huge dip in worldwide malware infections harming those who are running a Windows operating system.
"However, there has been some minor dispute concerning the legality of this technologies, but the developers, Nu2, have maintained that BartPE is perfectly legal."
Users may wonder, "If the USB won't store viruses, how will I store my documents?" The simple solution is cloud storage. This will protect both their hard-drive and their live USB, keeping their online experience as safe and secure as possible.
idcloak is a developer of proxy web services that encrypt internet connections and prevent Track IP address technologies from identifying users online. Learn more at http://www.idcloak.com.