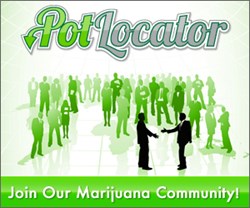 (PRWEB) September 28, 2013
Inland Empire Collective is a medical marijuana delivery service that operates in the San Bernardino County region of California. As a primary provider for Proposition 215 medical marijuana patients, Inland Empire Collective provides safe-access for obtaining an alternative and doctor-recommended medicine. Each and every patient that is assisted through this service must present a valid California I.D. and a pre-verified doctor-written medical marijuana recommendation.
Aside from providing patients with some of the timeliest and most efficient services in medical marijuana delivery, Inland Empire Collective also features a selection of top-shelf medicine that remains unrivaled. Boasting over ten different Indica varieties of medical marijuana strains including fan favorites such as Grand Daddy Purps Kush, Bubblegum Kush, Tangerine Kush and White Rhino, it is easily recognizable why this service is one of the states finest. This mobile delivery service also features cannabis-infused lozenges or suckers, and numerous hybrid and Sativa variety medical marijuana strains.
Acting as a California licensed incorporated and not-for-profit compassionate service, the main goal of Inland Empire Collective & Medical Marijuana Delivery is to always offer a never-ending supply of support and alternative health resources for the patients that are loved so much. This entity seeks to alleviate any ailments that are brought forward through the advised administration of cannabis. All medicine that is featured through this delivery service is supplied from one of Inland Empire's master growers, which allows this compassionate group of individuals to take pride in the organic medication that is supplied to patients.
Providing services for quite some time now in the lovely city of Rancho Cucamonga, this area is known as the Inland Empire's most premier city. As an inviting and quaint city, Rancho Cucamonga has the ability to draw visitors in and provide all it has to offer. Considered one of the most fast-growing metropolitan areas in California, the city remains one of the safest cities in the entire country. Rancho Cucamonga is viewed as a desirable place to live, play, work and prosper in. Featuring over twenty different parks and community facilities, this is by far one of the most ideal places to start a life or business in.
Although Inland Empire Collective is located in the Rancho Cucamonga, California area, that does not mean that the extensive patient resources supplied through this location are limited to just this geographic area. Inland Empire proudly extends its valued services to the surrounding towns and cities of Upland, Claremont, Fontana, Ontario, Alta Loma and Chino.