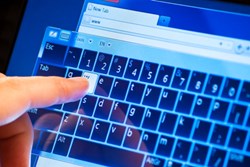 Dallas, Texas (PRWEB) September 28, 2013
idcloak Technologies is announcing the release of its SSL web proxy, giving users access to blocked websites such as Facebook and YouTube. Users also avoid the risk of having their unblocking activity observed by filters as it is sent back from the remote proxy server.
According to Connor Mills, web researcher at idcloak, "The primary problem netizens encounter when attempting to use proxy servers, is the blocking of content as it is sent to their access point. The issue can be attributed to the fact that filter technology is becoming increasingly advanced over time. The filter is able to identify websites such as Facebook and YouTube as the data is being returned to the proxy user. Users can bypass this issue by operating through an SSL proxy which will mask the information as it is returning to the user's original IP address.
"However, at times, the SSL proxy alone is not enough. Some filters will register that the URL being transferred back to the original IP address reads 'Facebook' or 'YouTube.' idcloak offers an easy solution to this problem with the proxy's Encrypt URL feature. On top of this, there is the option to encrypt the page. If the user activates this in collusion with the SSL connection security, they should have no problem bypassing all of the filters censoring their desired content."
The release of idcloak's SSL web proxy precedes the release of their VPN proxy service. This service will provide the user with the latest unblocking software integrated into their computer system, trumping the one-off unblocking capabilities of proxy servers.
Connor Mills said of the upcoming release of their flagship VPN service, "We are are confident that our VPN, as well as our proxy services, will provide netizens with the online freedom that they are intrinsically entitled to. The same freedom and right to privacy that governments and overbearing institutional authorities are seeking to eradicate. That is our ambition, in a nutshell, and we are immensely optimistic about what the future holds."
idcloak is a Dallas provider of web management services which deliver privacy, security and freedom from restrictions online. Visit http://www.idcloak.com to learn more.