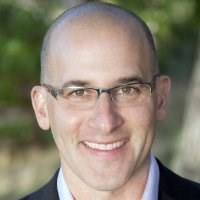 IPAA provides the opportunity to meet oil and gas companies that may benefit from Ironridge Global funding
San Francisco, CA (PRWEB) September 30, 2013
Ironridge Global Partners, LLC, an institutional investor making direct equity investments in micro-cap public companies, will attend the Independent Petroleum Association of America Oil & Gas Investment Sympositium, September 30 - October 2, 2013, at the Palace Hotel in San Francisco, California.
"New sources of domestic oil and natural gas are having an even bigger impact on the economy than first projected, supporting 1.2 million jobs and adding more than $1,200 per year to the discretionary income of the average U.S. family, according to a recent study by HIS consulting," commented Keith Coulston, Director of Ironridge Global Partners. "I cannot think of a more relevant conference than IPAA's, which provides us with the opportunity to meet senior management at oil and gas companies that may benefit from an Ironridge Global financing."
About IPAA:
The Independent Petroleum Association of America (IPAA) represents the thousands of independent oil and natural gas producers and service companies across the United States. IPAA is a national trade association headquartered in Washington, D.C. It serves as an informed voice for the exploration and production segment of the industry, and advocates its members views before the U.S. Congress, the Administration and federal agencies. IPAA provides economic and statistical information about the domestic exploration and production industry. IPAA also develops investment symposia and other opportunities for its members.
About Ironridge Global Partners
Ironridge Global Partners, LLC is an institutional investor, making direct equity investments in micro-cap public companies. Ironridge Global has completed over 50 transactions in the last three years, ranging from under a quarter million to more than $15 million each, for Nasdaq, NYSE MKT, OTC Bulletin Board and Pink Sheets companies. Ironridge Global Partner's principals have handled several hundred billion dollars in public company financing transactions over more than two decades. Ironridge Global's extensive industry experience includes life sciences, energy, natural resources, consumer products, media and technology. To learn more about Ironridge Global Partners, please visit http://www.ironridgeglobal.com