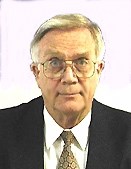 I have spent the better part of my life searching for answers to brain disorders and how to correct them.
League City, TX (PRWEB) September 27, 2013
With numerous suicides monthly by returning veterans suffering from PTSD as reported in the Galveston Daily News and talked about on national talk shows like the Rush Limbaugh show, one company may have the answer.
NeuroGenesis a supplement formulator whose patented supplement Neu Becalm'd has promise in helping individuals suffering from Post Traumatic Stress Disorder (PTSD). With over 30 years of scientific research, studies, clinicals and use in over 300 US hospitals and drug rehab centers as a supplement Neu Becalm'd is shown to help replenish brain nutrients consumed by stress and restore healthy brain function.
"I have spent the better part of my life searching for answers to brain disorders and how to correct them," commented Al Bieser, Co-Founder and CEO of NeuroGenesis. Bieser goes onto say, "I feel we here at NeuroGenesis have accomplished this. Our patented formulations have been helping people around the world relieve the suffering brought on by various forms of stress. And with our latest fund raising venture we will have the ability to bring this solution for effects of stress to 10's of thousands of people who suffer."
Adults and children living with Post Traumatic Stress Disorder (PTSD) may see improvement of symptoms associated with hyper arousal, including sleep problems, trouble concentrating, irritability, anger, and poor concentration.
To purchase NeuroGenesis' Neu Becalm'd products, or to obtain more information about their nutritional supplements, visit their websites at http://www.neurogenesis.com, http://www.neurogenesis.tv, and http://www.itsabouthealth.net.
About NeuroGenesis, Inc.
After additional intense research, NeuroGenesis discovered that the Neu-Becalm'd approach is the most effective means of providing a long lasting solution to chemical balances in the brain. While most types of traditional medicine treat the symptoms, the Neu-Becalm'd product addresses the underlying issues in order help one achieve a normal life. In addition, Neu-Becalm'd contains FDA approved nutritional ingredients. Neu-Becalm'd has been reported to be beneficial in reducing the effects of acute as well as chronic stress factors in those who use the product.
Neu Becalm'd is a safe, all natural alternative to traditional medicine, and is intended for people with PTSD and other similar problems. In addition, Neu Becalm'd contains formulations of vitamins, minerals and amino acids that are designed to assist the brain in balancing and rebuilding neurotransmitters to achieve and maintain a chemical balance.