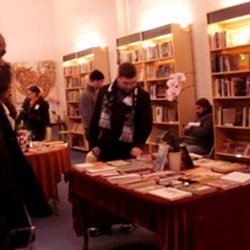 Pittsburgh, PA (PRWEB) September 29, 2013
The Pittsburgh Downtown Community Development Corp. (PDCDC) announces that it will host a grand opening party for independent bookstore Amazing Books at 7:30 p.m. on Thursday, November 7 in downtown Pittsburgh.
The public is invited to come for a nibble and a sip while discussing their favorite books. Several local authors will be on hand to read and talk about their works.
Amazing Books is a gem of a bookstore located right in the heart of downtown Pittsburgh at 929 Liberty Avenue. It is owned and operated by Eric Ackland, RSVP by November 1 by calling (412) 235-7263.
To learn more, visit http://www.Facebook.com/AmazingBooksPGH.