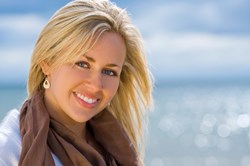 Drug Rehab Center Amarillo has been helping people turn their life around for a long time.
Amarillo, TX (PRWEB) September 28, 2013
The science of addiction treatment is constantly evolving and the professionals at Drug Rehab Center Amarillo are at the forefront of the movement. Thanks to an updated approach to drug and alcohol abuse, the specialists at Drug Rehab Center Amarillo are helping more patients get clean and stay clean than ever before. The innovative new treatment revolves around the idea that every person is unique, thus their path to sobriety needs to be unique as well.
When it comes to helping people end substance abuse, nobody is more valuable than Eric B. One of the dedicated addiction treatment counselors at Drug Rehab Center, Eric explained how the new methods are a far cry from the traditional addiction treatment methods of the past.
"We used to just keep people from drinking or whatever it was they were addicted to for a few weeks then they left," Eric said. "The universal thought was that not using for an extended period of time would destroy someone's urge to drink or get high."
However, many people who left rehab stayed clean for a little while only to relapse back into addiction. The team at Drug Rehab Center Amarillo saw that and decided to do something about it. They put their heads together and came up with a new approach to addiction treatment that is far more effective.
"We started encouraging patients to go against the grain and find the form of addiction treatment that works best for them," Eric said. "Some choose yoga or meditation, others prefer to undergo therapy sessions either individually or in a group. Whatever you choose, our trained staff will be there to help you every step of the way."
Drug Rehab Center Amarillo has been helping people turn their life around for a long time. They have the skills and expertise to help anyone get over an addiction to drugs or alcohol. Drug Rehab Center Amarillo works hard to establish an environment where everyone can feel like they are safe from the pressures and vices of the outside world.
"We pride ourselves on our ability to help someone get away from the world for a while so they can gain some perspective on their life," Eric said. "Sometimes it just takes a little getaway for someone to really see what's important in their life."
About Drug Rehab Center Amarillo:
Drug Rehab Center Amarillo is a full service addiction rehab center in Amarillo, TX. Employing only addiction professionals and medical specialists, Drug Rehab Center Amarillo is a great place for someone to turn their life around and reach sobriety. Call them today at (806) 576-3321 or visit them online at http://www.drugrehab-amarillo.com for more information about addiction recovery.