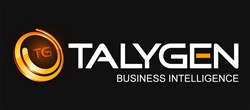 The Talygen CRM Software can be used in every phase of the sales process. Whether the user is touching base with a prospect for the first time, following-up on a lead, or re-engaging an existing client, the module can assist them in every step of the way
Palo Alto, California (PRWEB) September 27, 2013
Talygen, the world leader in Business Management Automation and Business Intelligence, today unveiled its new advanced Client Relationship Management (CRM) Module that would enable sales teams and managers to effectively turn leads into meaningful client relationships.
Considered to be one of the most useful CRM tools in the market, Talygen's CRM Module facilitates the entire life cycle of the client, starting from first point of contact, to closing.
Chief Program Manager Harold Saini said "The Talygen CRM Software can be used in every phase of the sales process. Whether the user is touching base with a prospect for the first time, following-up on a lead, or re-engaging an existing client, the module can assist them in every step of the way."
Below are the things that sales teams and managers can do with Talygen's CRM tool:

Quickly and easily pull up information about prospects, leads, and clients
Automate client communication and follow-ups
Take down special notes for each lead or client
Store and share files with other team members
Send emails in bulk
A full list of features can be found at http://talygen.com/Client-Relationship-Management-Software
CRM Automation
Talygen makes Client Relationship Management much more efficient by automating certain CRM tasks, such as client communication, follow-up, scheduling, and more. The tool also has some useful features such as its bulk import function that lets users add multiple leads at once, or its mass email and templates feature that people can use when they wish to quickly send out emails to several individuals.
Because of these automatic and convenient features, lead generation and sales processes can be completed much faster. Sales teams no longer have to worry about manually adding contacts or forgetting to follow-up on leads. With Talygen, those tasks are taken care of automatically.
CRM automation also allows sales managers and team members to focus less on mundane tasks and instead devote their attention to more important activities, such as finding more leads, establishing relationships, and of course, closing deals.
Ensuring That Everyone Is on the Same Page
Centralization is another important component that Talygen brings to the table. Its CRM tool keeps all information, tools, and features in one central location so users can rely on a single program to take care of all their CRM leads and more.
This also means that there will be less room for error among team members. Users no longer have to worry about duplicate leads or following-up with the wrong client. With Talygen's CRM tool, everything can be found in one central location. This reduces confusion especially when a team is juggling several clients or projects simultaneously. Talygen keeps all files, data, and information neatly organized in one central dashboard, ensuring that every team member is on the same page.
About Talygen
Talygen is the worldwide leader in Business Management Automation. Talygen's integrated suite of services and processes allows businesses to manage all of their core workflows via a cloud-based Software as a Service (SaaS) application. Talygen allows companies to automate, regulate and enforce their corporate processes. The company empowers businesses and their employees to manage the full set of corporate tasks without having to install specialized software for each of them.
With its wide variety of features, easy to use concepts and enhanced functionality, it allows end to end process management and seamless communication between all stakeholders in a project or business. In today's competitive business environment, successful companies are constantly challenged with managing the entire life cycle of a project efficiently and transparently. With Talygen, companies now have more ways than ever to make that happen.
Press Contact:
Talygen, Inc.
Harold Saini
(650) 800-3850
228 Hamilton Avenue 3rd Floor
Palo Alto California 94301
Media(at)Talygen(dot)com
https://talygen.com