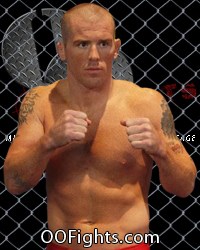 "Despite his latest endeavor of operating the new school, Jon is still on point and going into this fight with hard work and preparation behind him."- Julius Park
Baltimore, MD (PRWEB) September 30, 2013
Crazy 88 fighter, Jon "The Devastator" Delbrugge, will step into the cage on October 19 to face off against Neil Johnson as the main event in XFE 27 at Harrah's Casino in Philadelphia, PA.
Xtreme Fight Events (XFE) is an East Coast promotion based out of Broomall, PA. XFE showcases rising talent in the arena of Mixed Martial Arts (MMA) and serves as the introduction into larger promotions. These fighters often aspire to compete at what is the highest level of MMA which is the Ultimate Fighting Championship (UFC). With events such as the UFC, MMA is gaining popularity in the world of mainstream sports.
Delbrugge first began training at Crazy 88 approximately 6 years ago with an extensive wrestling background. Since that time he has become a professional MMA fighter as well as a Brazilian Jiu-Jitsu Brown belt. He currently trains at Crazy 88 - Elkridge and operates the school's second location, Crazy 88 - Owings Mills.
Jon comes to the XFE stage as a rookie, but his impressive record shows that he is no stranger to the stage. Delbrugge has an undefeated amateur record and his standings at the professional level are 2-1. Delbrugge will be coming into the XFE cage with an intense training camp behind him.
Head Instructor, Julius Park said of Delbrugge, "He is the type of guy you want to be like in this industry. Jon is committed to his goals and always remains focused on them." Park continued to say, "Despite his latest endeavor of operating the new school, Jon is still on point and going into this fight with hard work and preparation behind him."
To learn more about Crazy 88 - Elkridge visit http://www.BaltimoreMixedMartialArts.com or call (443) 283-1450. To learn more about Crazy 88 - Owings Mills visit http://www.Baltimore-MMA.com or call (410) 999-1064.