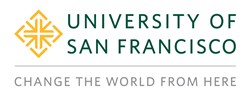 San Francisco, CA (PRWEB) September 27, 2013
This afternoon from 1-4:30 p.m., the University of San Francisco will host a forum reflecting upon the vision Dr. Martin Luther King, Jr. spoke of fifty years ago—a dream for a nation united in equality and freedom—and will explore continuing struggles to redefine and realize that dream. Speakers and participants will consider how King's dream has manifested today, where we have failed, and what remains to be done. The forum will feature speakers Jose Antonio Vargas (DefineAmerican.com) and Sandra R. Hernández (The San Francisco Foundation), and a performance by Awele Makeba.
"This is the university's third annual Critical Diversity Studies Fall Forum," said Evelyn Ho, an associate professor of Communication Studies and Asian American Studies at USF, and co-chair of this forum. "Each year, we have invited notable speakers to engage our community for a day-long program aimed at helping students, faculty, staff, and neighbors to deeply reflect on how to address contemporary issues around diversity."
"Those attending will have an opportunity to hear from some of the leading voices shaping national debates on the continuing struggles to redefine and realize 'the dream' for immigrants, the working class, members of the LGBTQ community, and Americans from all walks of life," said Evelyn I. Rodriguez, associate professor in USF's sociology department and co-chair of this 2013 Critical Diversity Studies Forum.
The most notable speaker on Friday is Jose Antonio Vargas (2:40 pm), is a Pulitzer Prize-winning journalist, filmmaker, and the founder of Define American, a campaign that seeks to elevate the conversation around immigration. In June 2011, the New York Times Magazine published a groundbreaking essay he wrote in which he revealed and chronicled his life in America as an undocumented immigrant, stunning media and political circles and attracting worldwide coverage.
Enclosed below is the timing agenda.
For complete details, please visit http://usfca.edu/artsci/cdsforum/.
1:00 Welcome
1:05 Overview & Purpose: Prof. Evelyn Ho & Evelyn Rodriguez
1:10 USF Gospel Choir
1:20 Awele Makeba
2:00 USF Voices Choir
2:10 Sandra R. Hernández
2:40 Keynote Speaker: Jose Antonio Vargas
3:20 Q&A Session
3:35 Discussion Tables
4:30 USF Latin American Music Group
This event is free and all are welcome. Taking place in the McLaren Conference Center at the University of San Francisco from 1-4:30 p.m. on Friday, September 27.
About the University of San Francisco
The University of San Francisco is located in the heart of one of the world's most innovative and spectacular cities. Its diverse student body enjoys direct access to faculty, small classes, and outstanding opportunities in the city itself. USF is San Francisco's first university, and its Jesuit Catholic mission helps ignite a student's passion for social justice and a desire to "Change the World from Here." For more information, please visit http://www.usfca.edu.
###