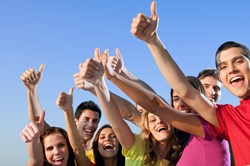 When you allow people to make their own choices, they gain a sense of self confidence and control.
Waco, TX (PRWEB) September 28, 2013
Drug and alcohol addiction is a disease that needs to be treated like any other. Medicine has evolved immensely in the past few years and the science of addiction treatment is no exception. The specialized addiction treatment therapists at Drug Rehab Center Waco have devised a brand new system for helping someone make a positive change in their lifestyle. After a careful study of what worked and what didn't, the counselors at Drug Rehab Center Waco implemented sweeping changes that allowed patients to blaze their own trail to recovery.
Brandy W., a certified addiction counselor, explained how the new treatments are a far cry from the addiction methods of the past.
"We started by keeping people off drugs or alcohol in the hope that they would eventually just get over it," Brandy said. "But that wasn't doing anything to help people say no to substance abuse after leaving rehab."
Relapse rates across the country were higher than acceptable so Drug Rehab Center Waco decided to do something about it. They saw that most people used drugs and alcohol in order to fill a void or emptiness inside of them. The best way to combat addiction is to fill that void with some other activity like yoga or meditation. There are plenty of treatment options for people to choose from so everyone can find their own path to recovery.
"When you allow people to make their own choices, they gain a sense of self confidence and control," Brandy said. "Drugs and alcohol take control away from someone, we do everything we can to give it back."
Drug Rehab Center Waco employs dedicated addiction experts and medical professionals so you know you are in the best possible place to turn your life around. Understanding addiction is a key part of being able to overcome it. Drug Rehab Center Waco knows everything there is to know about different drugs so they can take on addiction in the most effective way possible.
"Beating addiction is a process that takes time and effort," Brandy said. "It's not to say that our new methods make recovery easy, but they do give someone the tools they need to take control of their life if they are truly dedicated to getting clean."
Patients who are not fully committed to rehab will most likely fall right back into substance abuse. However, those who see the harm drugs and alcohol are doing can beat their disease with help from the right place.
About Drug Rehab Center Waco:
Getting sober may seem like a daunting task, but not when you get help from certified addiction professionals. Drug Rehab Center is the best place for someone to achieve their goal of living free from substance abuse. Even those who have failed at getting sober in the past should consider give the experts at Drug Rehab Center Waco a chance. Call them today at (254) 935-3783 or visit them online at http://www.drugrehab-waco.com for more information.