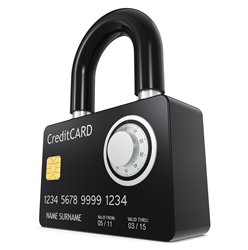 Download the all-in-one PCI Policies Packet today from pcipolicyportal.com.
Santa Monica, CA (PRWEB) September 28, 2013
pcipolicyportal.com offers an all-in-one PCI Policies Packet available for immediate download for merchants and service providers. Developed by PCI DSS experts, the documentation is essential for putting in place strict mandates for information security and operational specific policies and procedures for the Payment Card Industry Data Security Standards. Since 2009, pcipolicyportal.com has been offering businesses all around the world industry leading templates for PCI DSS compliance, with a new and improved all-in-one packet containing the following material:

Section I: Comprehensive, step-by-step process for becoming PCI compliant - exclusively authored by payment experts with a focus specifically on merchants and service providers needing clear and concise directions for PCI DSS certification.
Section II: Industry leading set of Policies and procedures developed specifically for PCI compliance as required by the PCI DSS standards.
Section III: Top-notch, PCI DSS information security manual as mandated also by the PCI DSS standards for PCI compliance.
Section IV: Certificate of compliance to be self-awarded upon meeting all requirements for PCI compliance.
Section V: Security awareness and training documentation consisting of a PowerPoint (PPT) presentation, training manual, certificate of completion, and much more.
The Payment Card Industry Data Security Standards are not going away – in fact – expect them to become a bigger part of today's growing global regulatory compliance mandates. The solution is using high-quality and trusted PCI policies from the experts at pcipolicyportal.com. Getting compliant has never been easer or more affordable, so start today.