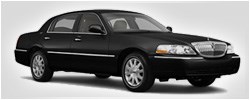 A new location gives us more flexibility in deploying drivers for charters and corporate transportation.
Alexandria, VA (PRWEB) September 30, 2013
Dulles Sedan, a prestigious professional car service in Reston, VA, is proud to announce the opening of their new location in Alexandria, VA to better serve their customers in the Washington, D.C. Metro Area.
Reginald Jeeves, head manager at Dulles Sedan, is excited by the new premises. "A new location in Alexandria gives us more flexibility in deploying drivers for charters and corporate transportation." The new offices are located on Cherokee Avenue in historic Alexandria.
Although many car services focus on airport transportation, [Jeeves] believes that the opportunity lies elsewhere. "Airport car service is certainly a necessary need to fill. But what about the number of productive working hours lost by executives needing to go somewhere else for meetings? Driving in DMV traffic is stressful, and cabs are a pain, to say nothing of the frustration of public transportation."
So what is the answer? According to Jeeves, "Professional car service. If companies were to look at their bottom lines, and realize how many productive hours were wasted in traffic when their executives could have been working on their phones or laptops, they would find hiring a professional car service to be a no-brainer."
Jeeves says that a reliable car service like Dulles Sedan is an ideal solution. The cars are luxurious, understated, and elegant. The drivers are highly trained, courteous, professional, and above all, discreet. Unlike an in-house driver, they work only when needed, reducing overheads.
With Dulles Sedan's new location in Alexandria, they will introduce that flexibility and value to a new market and continue their tradition of superior transportation services.
About Dulles Sedan
Dulles Sedan and Limousine Transportation Services provides luxury transportation services to the entire D.C. Metropolitan region. Their commitment to safety, convenience, and the highest possible level of service has made them the first choice for professional car services. For more information, visit them at http://godullessedan.com.