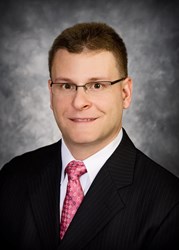 Harrisburg, Pa. (PRWEB) September 30, 2013
Building Information Modeling, or BIM, has been an increasingly trendy topic amongst design and construction professionals. On October 1, Chad C. Harvey, Mid Atlantic BX (MABX) executive director, will participate in the panel discussion, "Managing the Liability and Risk of BIM: Is BIM Worth It?" at the Grand Lodge of Maryland in Cockeysville, Md.
The event, hosted by Print-O-Stat Software Solutions, will provide insight into the value of BIM versus the risk of implementing the technology. In addition to Harvey, discussion panelists will include representatives from Cohen, Seglias, Pallas, Greenhall, and Furman, Maryland Construction Network, GWWO Architects, Gilbane, Interface Engineering, Carney Engineering Group, and Stambaugh Ness.
"Technology in general is having a major impact on the business of construction. This includes everything from BIM to job site technology," Harvey said. "Many MABX members see the benefits of BIM, and understand how collaboration has a positive effect throughout the design and construction process. At the same time, there are a lot of questions about the liability and risks involved, and that's the discussion we will have on October 1."
This event will help attendees discover how to best manage BIM projects from the technical, legal and financial aspects. The panel consists of experienced industry professionals, who will not only be discussing this topic but be available to answer questions from the audience.
According to the Print-O-Stat website, "Risk is unavoidable. It doesn't matter what part of a project you're involved in or if you're the architect, engineer or contractor. What does matter is having a plan because risk management brings value to your company's work and the project as a whole."
"Managing the Liability and Risk of BIM: Is BIM Worth It?" starts at 3:30 p.m. with registration and a reception featuring hors d'oeuvres. The program begins at 4:30 p.m. and runs until 6:30 p.m. with a networking cocktail following immediately. Tickets are $60 per person. Visit software.printostat.com for more information.
Celebrating its 75th anniversary, Mid Atlantic BX is a trade association dedicated to connecting the construction industry. With its products and service offerings, MABX supports the business development efforts of its members and promotes the growth of the construction industry. MABX provides real-time, online access to thousands of regional new construction projects annually, along with project blueprints, specs, addenda, bid lists and other pertinent bidding documents.
From online, industry-specific services to the Construction Buyers Guide, Construx magazine, industry-specific training seminars and networking events, Mid Atlantic BX connects the construction industry from project concept through completion.
For more information about the Mid Atlantic BX, please contact Nate Pigott at (866) 499-2665 or Nate(at)MidAtlanticBX(dot)com. Also, visit our website at http://www.MidAtlanticBX.com.