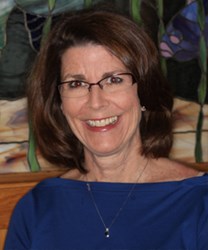 (PRWEB) September 27, 2013
Dr. Phyllis Cook and Dr. Deana Cook of Cook Periodontics and Dental Implants are part of the early providers of a new laser gum surgery that gives patients suffering from gum disease and tooth loss new hope.
When teeth are lost due to gum disease, it is important to treat it before offering patients a long-term replacement option. Dental implants should not be placed in diseased gum tissue, as it can reduce the chances of successful integration with the jaw bone. This makes the elimination of gum disease a key priority for people who have lost teeth. The FDA cleared the use of the Laser Assisted New Attachment Procedure (LANAP) that is shown to provide superior results in battling gum disease.
The new laser gum surgery is minimally invasive with a short recovery. The laser hones in on only diseased gum tissue and leaves all healthy tissue intact, which is helpful when placing dental implants. Sufficient gum is required to ensure that dental implants can be fully supported.
Dental implants are the recommended tooth replacement for missing teeth because they mimic real teeth and stimulate bone to maintain health over time. Additionally, the laser used during LANAP encourages bone regrowth and health. Together, the use of laser gum surgery and dental implants help to deliver optimal bone and gum health.
While supporting jaw bone health, implants protect neighboring healthy teeth from undue stress that can occur when a bridge is placed. The longevity of implants and their natural look and feel make them highly popular among today's dental patients. The presence of healthy gums prior to any implant placement is critical and has a direct effect on the success of the implant by providing a disease-free structure with the proper amount of tissue for the implant. To learn more about LANAP and dental implants, visit http://www.cook-perio.com or call Cook Periodontics and Dental Implants today.
About the Doctor
Cook Periodontics & Dental Implants is a periodontal practice offering personalized dental care for patients in Wilmington, NC. Dr. Phyllis Cook graduated from Palm Beach Junior College with an Associate's Degree in Dental Hygiene. She went on to complete her dental curriculum at UNC, and graduated from their school of dentistry in 1996. Dr. Deana Cook received her undergraduate in Art History from the University of North Carolina at Chapel Hill. She also received her dental schooling there and graduated with honors. She received her Certificate in Periodontics and her Master's degree in Biomedical Science from the University Of Texas Health Science Center in San Antonio. Drs. Cook are part of one percent of dental professionals providing the only FDA cleared laser procedure for gum disease and periodontal treatment. To learn more about Cook Periodontics & Dental Implants and their dental services, visit their website at http://www.cook-perio.com and call (910) 208-9138.