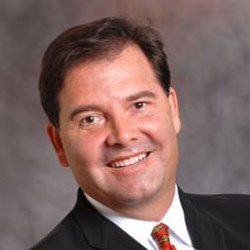 Miami, FL (PRWEB) September 30, 2013
Miami Spice is nearing the finish line in South Florida. The popular event, which began in August, runs through the end of September and offers locals a chance to dine at some of Miami's finer establishments without breaking their wallets.
This year, there is a small twist on a few restaurants' menus. World-renowned plastic surgeon, Dr. Constantino Mendieta, of Miami's 4 Beauty Aesthetics Institute, has partnered with Russian Standard Vodka to sponsor drinks and cocktails at participating restaurants. A complete list of participating restaurants can be found at the end of this release.
These signature cocktails vary from menu to menu, but all touch on Dr. Mendieta's passion for body contouring. They celebrate and honor one of the world's preeminent plastic surgeons.
Visit Villa Azur for the 'Dr. Mendieta Hot Martini,' comprised of Imperia Vodka, Triple Sec and Passion Fruit. Altamare honors the surgeon by dedicating their cocktail of the month. The 'Dr. Mendieta Spritz,' comprised of Russian Standard Gold Vodka, Campari, Prosecco and Orange is a delicious homage. And the trio of Dr. Mendieta cocktails also includes Red's 'Dr. Mendieta's Lychee Lift," made from fresh lychee puree and Russian Standard Platinum.
Dr. Mendieta is credited within the plastic surgery community for perfecting the art of the Brazilian Butt Lift. The Mendieta Technique has been studied and implemented by surgeons throughout the world.
If commemorative Dr. Mendieta cocktails don't whet your appetite then take a moment to visit TheMendietaTechnique.com.
4beauty Aesthetics Institute opened in Miami, FL in 1998. Dr. Mendieta views cosmetic surgery as an art form. He specializes in various plastic surgery procedures, including the Brazilian Butt Lift, Breast Augmentation and Liposuction. He is board certified by the American Society for Aesthetic Plastic Surgery, American Board of Plastic Surgery and the American Society of Plastic Surgeons. For more information, please visit TheMendietaTechnique.com.